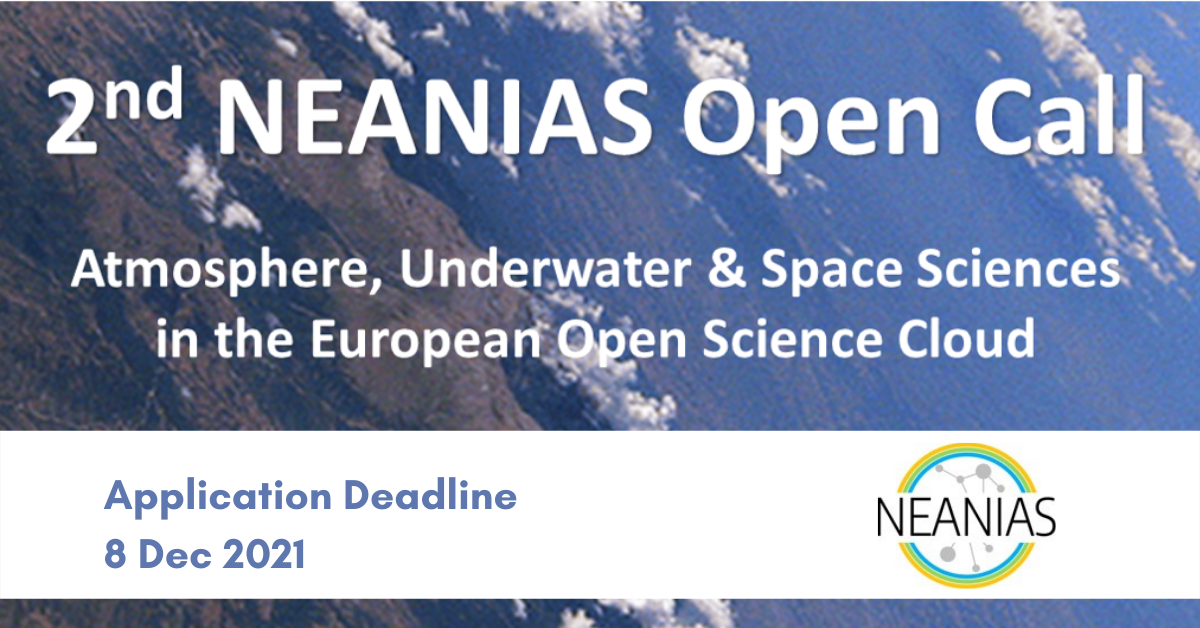 If you intend to elaborate a concept of a novel technology or you intend to validate your start-up or your new development by working with leading European research institutions and companies, apply for the unique program of
NEANIAS
to validate your innovative idea and boost the development with NEANIAS experts for free
, until 8 December, 2021
.
The application ideas will be selected by NEANIAS experts representing the Atmospheric, Underwater and Space thematic areas. The challenge is to utilize the NEANIAS services, develop novel technologies and strengthen European researches in the Atmosphere, Underwater and Space service sectors.  
The winners of the Open Call will also gain access to the infrastructure and knowledge base of NEANIAS and they will have the opportunity to work intensively with leading European institutions on their technology in a 3-6 months timeframe. 
Don't miss the online webinar
, about the project NEANIAS and the Opne Call,
taking place on the 4th of November 2021, at 15:00 CET
.
Register through 
this link
.