General Description
The mission of Athena RC is to conduct outstanding research in Informatics and Computational Sciences with substantial social impact, addressing both global challenges and local needs. Athena RC explores a broad spectrum of research areas within the ICT field, as well as topics raised by other scientific fields, industry needs, or societal challenges. Athena RC covers the research and innovation lifecycle end-to-end, commencing from basic and applied research, moving on to system and product prototyping and infrastructure service provision, and wrapping up with technology-transfer and entrepreneurship-enabling initiatives. In a nutshell, Athena RC aspires to create new knowledge and conceive ground-breaking solutions and technologies for the digital era. Its competitive advantage lies in the unique amalgama of skills and know-how of both its research and scientific staff that has already earned it national and international reputation and acclaim.
Further to research, innovation is also a fundamental pillar of Athena RC's mission. Its several Research Institutes, Units, Spin-off companies and particularly its dedicated innovation-support Unit (Corallia) create a fertile technological innovation ecosystem and intensify systematic efforts to bring to market research and technological results.
In particular, Corallia is a multi-Cluster facilitator, incubator and youth entrepreneurship accelerator. It coordinates 3 innovation clusters with more than 170 members: the 
gi-Cluster
 (gaming & creative technologies & applications cluster), the
 mi-Cluster
 (microelectronics-based systems & IOT applications cluster) and the 
si-Cluster
 (space technologies & applications cluster), and is awarded with the
 Gold Label
 of Cluster Management Excellence; it operates 2 thematic Business Innovation Centres (BICs): the
 α2-innohub
 in Athens and the
 π1-innohub
 in Patras that have been awarded with the
 EBN
 EU|BIC certificate for quality business support; and implements a series of initiatives to stimulate youth entrepreneurship with partners and donors: the most prominent Accelerator in Greece
 the egg 
in cooperation with Eurobank, the
 Educational Trip
 in cooperation with student associations at highly acknowledged universities worldwide,
 Hackathons
,
 Career Days
,
 Internships Days
,
 Networking Days
, etc.
Service Portfolio
ATHENA RC has an integrated portfolio of services provided to innovation ecosystems and its members, aiming at maximizing their true business potential. These services offer great value to the companies' daily operation, covering a wide range of activities. The main focus is on synergies within the regional ecosystem, enhancing innovation and extroversion actions. This service portfolio has been rigorously tested, validated and optimized over the past 10 years by Corallia, resulting in a great number of success stories in the launch and commercialization of innovative technology products in the ICT sector. The main services provided can be categorized in the following areas:
Research & Networking: Showcasing the profile of cluster members and the identity of the cluster overall, placing the ecosystem dynamically on the international market, through targeted publicity, networking and through the design and implementation of data collection and marketing intelligence mechanisms.

Expansion & Internationalization: Advisory support on specific operational and business development issues, with many opportunities for cooperation with experienced partners and benefits of involvement within a collaborative environment of innovation incubators.

Education & Training: Business acceleration opportunities through mentoring and training of key scientific and management staff, by organizing high-quality educational programs and specialised seminars in collaboration with subject-matter experts.

Commercial Cooperation: Strengthening of the value chain and the partnerships between members, international presence, expansion into new markets and developing strategic partnerships both at home and abroad through participation in exhibitions and roadshows to target markets and business meetings.

Innovation & Technology: Improving innovation processes and developing technological achievements, monitoring and shaping trends and international high-technology standards with the enhancement of applied research by linking industry and academic research community and by organizing scientific events.

Policy Action: Improving the macroeconomic environment by actively exploring partnerships, shaping national & international policy, and developing & implementing action plans related to innovation, entrepreneurship and competitiveness support measures.
Examples of services include:
Incubation:
Office/Desk Renting, Business Center and Teleconferencing Facilities, Exhibition Area, Lab Area, Data Center in two EBN-qualified business innovation centers.

12-month business acceleration for more than 30 early-stage startups every year in the most prominent Greek accelerator "egg–enter.grow.go" that offers state-of-the-art infrastructure, training, mentoring and business-support services.
Training:
Organisation of customised seminars and training certification programs to scientific and management staff for acquiring new skills and dexterities.

Organisation of professional employment support measures and events, such as Career Days, Internship Days, Industry-Academia Networking Days, etc.
Funding Opportunities:
Provision of business advice and direct access to an extensive network of Business Angels, VCs, Banks and Institutional Investors, offering Seed and Growth Capital, Micro-loans, Loans, Financial Guarantees, Factoring, etc.

Coordination of proposal submissions to Horizon, COSME, Interreg, Structural Funds Programmes, National Development Funds, etc.
Innovation and Business support:
Organisation of open innovation contests and challenges, such as Hackathons, Appathons, Startup Weekends, Bootcamps etc.

Advice and support on developing a business plan and an intellectual property management plan, in cooperation with specialized experts and patent attorneys.
Internationalization:
Organisation of business Roadshows, commercial and technology Exhibitions, Trade Fairs, B2B/B2C/C2C Match-making and brokerage events, at international level.
Branding:
Digital Media Development, Market Intelligence Watch, Benchmarking, Press Releases preparation and issuing, etc.
Online reference:
Industrial Customer Cases
Case 1

INCluSilver 
is an EU Horizon2020 INNOSUPP programme that aims to support collaboration between actors belonging to different sectors in order to create the optimal conditions for generating and validating innovative ideas in the field of personalised nutrition for the Silver Economy that have great potential to reach the market. The "Silver Economy" is defined as the economic activity and consumer expenditure related to the specific population group of citizens over 50 years of age. As part of INCluSilver, an Innovation Voucher Scheme with a total budget of 2.800.000 € is allocated to SMEs in order to support companies at different stages in their innovative activities, including: Maturation of ideas and projects, Scalability and internationalisation, Demonstration, Transfer of technology, Feasibility analysis, and Intellectual Property Rights protection.
Clients that have been supported by Corallia/ARC via the utilisation of INCluSilver vouchers, include the following: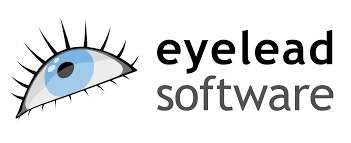 a) Eyelead Software: 
Eyelead is a leading software developer focusing in next generation 3D entertainment applications and state-of-the-art visualisation technologies. Capitalising over 10 years of research and development, Eyelead Software has developed the Hive3D Development Platform™ that combines a real-time collaborative, network-aware authoring development environment with a state of the art 3D engine. Hive3D dramatically accelerates 3D game and application creation, while delivering state of the art visual quality. Eyelead's need was to enter new digital markets and develop solutions for connecting existing game technology with e-health platforms, allowing for health-related meta-game mechanisms. For the above, Eyelead received a Scalability and an Internationalisation Voucher in order to develop a project called "MGIHealth" ("Mobile Games to Incentivize Healthy Habits") that aims to bring uniquely engaging game experiences to the silver generation as a means of incentivising better nutrition and increased physical activity. Through the support they received, they were able to develop a prototype that rewards players for completing game-related, activity & nutrition-related challenges with awards, extended playtime or in-game currency.

b) MobileFX PCC: 
MobileFX is a privately owned technology company founded in 2012 with offices in Athens. Their mainstream business is provision of consulting, design, and development services for Gaming & Gamification, Mobile Marketing, Proximity Marketing and Digital Signage. MobileFX invests heavily in emerging technologies with inhouse R&D, and they develop market-driven software for end-to-end full-stack solutions, ranging from client Apps and Games to Cloud Application Servers and Content Provision Systems. MobileFX's customers vary from B2C small indie software houses to B2B multinational corporations seeking expert opinion and consulting services. MobileFX also provides cutting-edge specialised technology and services for a vast array of niche markets. MobileFX's need was to undertake Economic Feasibility Analysis and Demonstration of new mobile solutions for the customer segment that includes the elderly, their family members, caregivers, or nurses. For the above, MobileFX received respective support and innovation vouchers in order to develop a mobile app prototype called "Silver Lining" that uses the patient's medical profile and can scan a QR code next to a meal on a menu to check online whether the ingredients used in the meal can cause allergies/health issues. Moreover, nutritionists and medical personnel will be able to add/update ingredients causing allergies and diseases using a web-platform.
c) EatHealthy KOIN.S.EP.: EatHealthy is an innovative startup that works on preventing diet-related chronic diseases and at the same time increasing quality of life. EatHealthy is fully committed to accelerate the process and covering the gap between the technology and the final product on innovative health solutions. EatHealthy already have several thousand users using their trademarked platform and is planning rapid expansion in the near future. EatHealthy's need was to carry out scalability assessment, internationalisation analysis, and intellectual property rights (patent) preliminary assessment for an innovative, high-potential healthcare solution they have developed that analyses food intake data and bodily fluids, as well as the emotional, social, and physical aspects of the user's life. Based on support they received they were able to improve further their platform that takes into account lifestyle choices the user is making and identifies how his/her well-being may be affected over time by sarcopenia and physical frailty. After the health appraisal process, behavioral and nutritional guidelines are provided to the user and following these recommendations can help the user improve their bone density and muscle mass, preventing the manifestation of sarcopenia & physical frailty.
Case 2
The NEPTUNE Blue Growth Accelerator is an innovation action supported by the European Commission and its HORIZON 2020 programme that brings together the expertise of 8 clusters, 2 cluster and entrepreneurship support organisations, 1 engineer school and 1 consultant company from 7 European countries: France, Greece, Italy, Poland, Romania, Spain and Sweden. NEPTUNE supports the development of new cross-sectoral and cross-border industrial value-chains mixing Water, Aerospace, ICT and Agriculture technologies, through a direct support scheme to SMEs. Three categories of solutions are supported: a) Improvement of existing technologies, services or goods; b) New services or goods; c) Improved production processes in particular with the scope of replacing/reducing the use of consumable resources (water, energy etc…) by the use/purchase of a service (aerospace, ICT, etc.). The action offers coaching and mentoring services and a voucher support scheme (4.1m€ budget).
Clients that have been supported by Corallia/ARC in this framework are:
a) TERRASPATIUM SA 'Geoinformation Space Products & Services SA', established in Athens, Greece, is developing a simulation tool for cross-sectoral cascading effects identification and prediction in regards to environmental and coastal hazards. The solution will enable decision makers related to Blue Economy (e.g. mayors of coastal towns which economy rely on tourism, harbours and marinas operators, SAR units, etc.) to predict severe environmental disruptions and their non-obvious consequences of disruptions to various areas of Blue Economy like tourism, societal functioning, logistics, critical infrastructure functioning, etc.

b) 
GEOSPATIAL ENABLING TECHNOLOGIES
, established in Moschato, Greece, is developing a platform to provide information about seabed (seafloor classification and bathymetry) as well as information about fishery resources using the SEMANTIC TS eBeem single beam acoustic system and the spatial data infrastructure provided by GET. The system targets sea shallow water (ranging from a few decimeters depth to 80m, depending on the use) but it could also be used in inland waters like rivers, lakes, and ponds. The SEMANTIC TS eBeem system is a brand new single beam acoustic system that can be used easily from a boat, coupled with a cloud platform to process the data. Using this system, the users can easily perform the measurements; upload the data to the cloud for further analysis and for the production of the final products and datasets.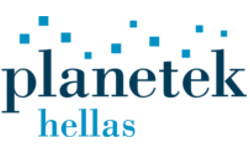 c) 
Planetek Hellas ltd
, established in Maroussi, Greece, is promoting the use of the Earth Observation (EO) by satellite to the benefit of aquaculture and fisheries sectors. The EU funded SAFI project has been for Planetek the opportunity to establish deep relationship with aquaculture professionals and a better level understanding of their requirements about environmental monitoring. A service has been put in place to supply aquaculture professional with EO derived data. EO can regularly provide vide synoptic and useful information on the environment (Harmful Algal Blooms or HABs, thermal fronts, water quality) thanks to the Sentinel Programme of Copernicus. However, its standalone use is limited as key parameters like local current speed and direction are not retrievable from space. In addition, the spatial coverage of the imagery might be impacted by clouds presence or its quality affected by sun specular reflection. Planetek is now expanding the SAFI offer to a new level of service, a combination of EO data and coastal hydrodynamic modelling is being suggested.
Case 3
Dynamic development and management of digital services in a large airport
For a large Airport managing company "Athena" RC undertook the design of a dynamic platform for editing, sharing and promoting information content and services between the airport, the airport community members (employees, companies and agencies operating at the airport, etc.) and airport users, whether a simple visitor, a passenger or an airport employee. The platform enables the dynamic development and management of electronic services, their uniform provision across heterogeneous communication channels (e.g., internet, sms, Bluetooth, mobile, IPTVs, speech) and their personalization to consumers based on user profile information.
The project aimed at bridging heterogeneous information sources and technologies available at the XXX International Airport and integrating them into a common platform. The platform provides a powerful inventory of services for the development and deployment of innovative, added-value services by airport companies. Athena RC contributed with technical support and development for the following digital services: 
Multimodal content management across various distribution channels, such as web, mobile, sms, email, speech and IPTVs. Content is seamlessly transformed and adapted to each channel characteristics. 

Indoor and outdoor localization service for user and device tracking (based on wifi positioning).

Identity and user management services for user authentication and user profiling.

Contextualization and Personalization services for context-aware service provisioning based on location, time, user device, user actions and other static and dynamic context parameters. 

Dynamic recommendation services for online recommendations based on user location and user behavior.

Access to live airport data flows, such as flight data information, delay information for checkpoint queues, etc.

Logging services for event and service usage statistics.

Network services for user communication, such SMS, email gateway, printing facilities, etc.
The project platform is based on a SOA architecture that enables the orchestration of various heterogeneous services, available by the company or by external service providers. It orchestrates inventory services for deploying 2 pilot applications in the airport park. The "offers and coupons" app provides the functionality for companies belonging in the airport park to create product campaigns for users. The "Time2Gate" app provides the functionality for passengers to get in real-time on their mobile devices the walking distance and route towards the departure gate. This app is combined with the "offers and coupons" service for presenting available offers on their way to the gate.
The project brings a new paradigm for indoor location-based and context-aware service deployment, by turning existing technologies and information sources of the airport into a useful service palette, which can be used by information, commercial, and retail service providers. The solution is applicable to airport environments, as well as to any large-area indoor place, such as shopping malls and museums, where location-aware and context-aware service provisioning are of high importance.
Case 4
Big IoT Data and Stream Analytics for a telecoms multinational
A new collaboration between Athena RC, and a large multinational telecoms company has started in October 2017. Athena RC has been contracted to design and develop a big data solution and methods for stream analytics on network data coming from IoT devices. The solution is based on well-established big data platforms, i.e. Cloudera Ecosystem and SPARK streaming, and enables the collection of vast amount of network measurement streams from connected devices, their scalable processing, analysis and storage and the visualization of several KPIs. 
More information about Digital Innovation Hubs