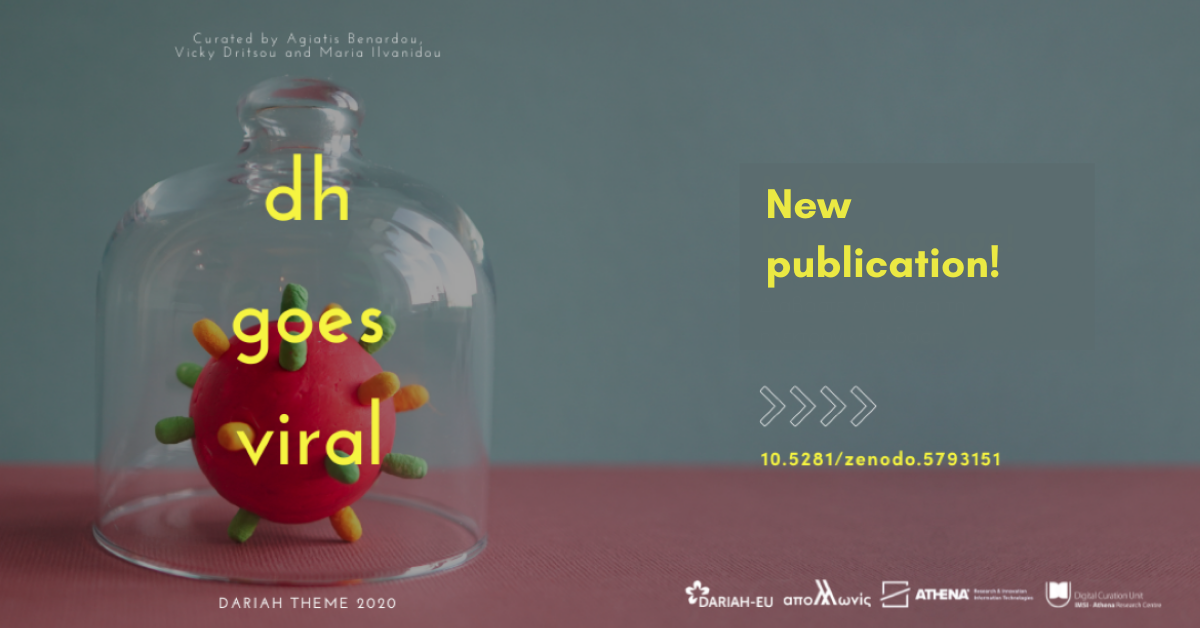 In April 2020, IMSI / Athena RC and the APOLLONIS Infrastructure organized, in response to the COVID-19 pandemic, which was still at a very early stage, a Twitter conference entitled "DH in the Time of Virus". The event aimed at breaking the isolation imposed by the pandemic on the academic and research community of Digital Humanities (DH), enhancing scientific dialogue in times of crisis, and documenting the community's early response to the new conditions.
It was a difficult period since Italy going through crucial moments and Europe and the US were in quarantine and working from home; at that point, the Twitter conference provided a platform for sharing research findings in the field of Digital Humanities (DH), as well as expressing an totally new human experience. The project was repeated in the form of an online workshop "DH goes Viral" designed and organized a year later, in 2021, with funding and support from the
DARIAH Theme 2020.
This event was an opportunity for the Twitter conference participants to be reunited and, together with other researchers who responded to an open invitation, to re-evaluate the pandemic footprint in their research.
"DH goes viral" tracks the impact of the pandemic on distance education, digital research and the use of digital tools and methods, the developments that have been accelerated by the pandemic, the delays it may have caused in DH research, but also the distance that the researchers and the DH professionals had to cover and the efforts they had to put to carry out their work.
Click
here
 to download the new publication (free with Creative Commons Attribution 4.0 International - CC BY 4.0 license)
For more information click
here