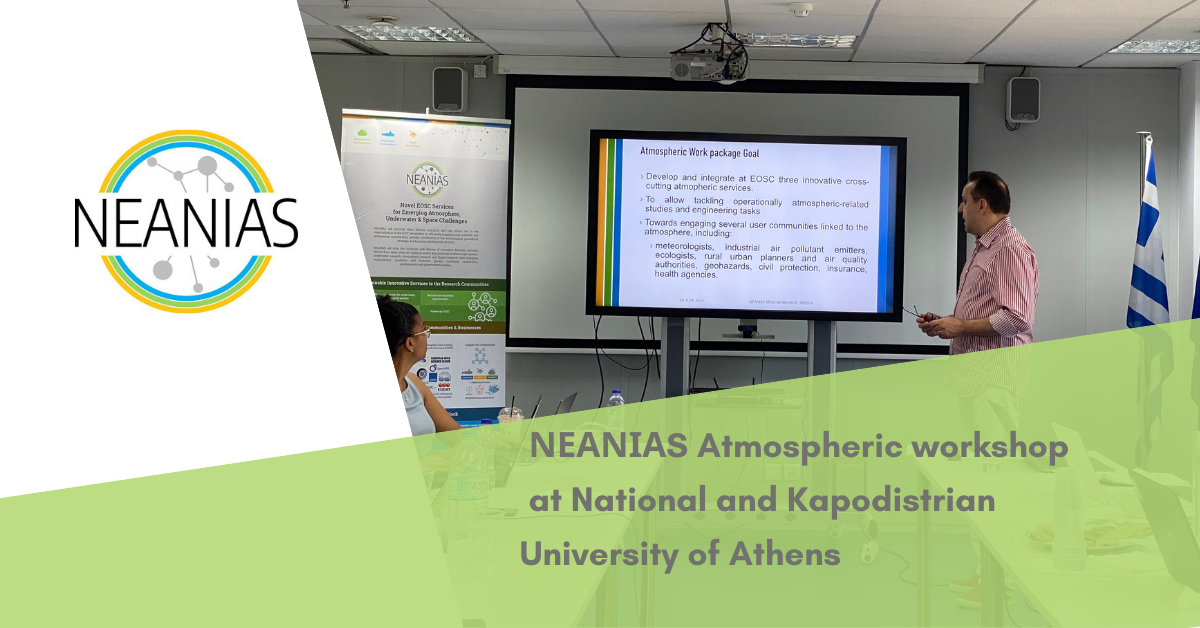 On June 28
, the
project NEANIAS
and the ATHENA RC as partner of the european project organized the Atmospheric-workshop at the Department of Physics of the National and Kapodistrian University of Athens, with the aim of presenting the project and its services. The event emphasized in the atmospheric sector, giving the opportunity to the participants to explore and use the innovative atmospheric services of NEANIAS:
·    
ATMO-FLUD:
Calculation of vertical energy fluxes due to the greenhouse effect
·    
ATMO-STRESS:
Calculation of stress trends in earthquake states
·    
ATMO-4CAST:
Forecasting local weather and air quality
Professor Theodoros Mertzimekis, Coordinator of the Workshop and his team (14 scientists) evaluated the services of the project in real time, giving useful comments to NEANIAS.
After discussions with Dr. Gazeas Kosmas of the Department of Physics (Astrophysics sector, National and Kapodistrian University of Athens
)
 will be given the opportunity for upcoming workshops in the astrophysical sector of the project.

In addition, on June 28 at the Athena RC and on 29 June at the Corallia Unit / Athena RC and at CERTH, teams of researchers also tested the atmospheric services of NEANIAS helping the project improve them and giving a total of 60 new validations!