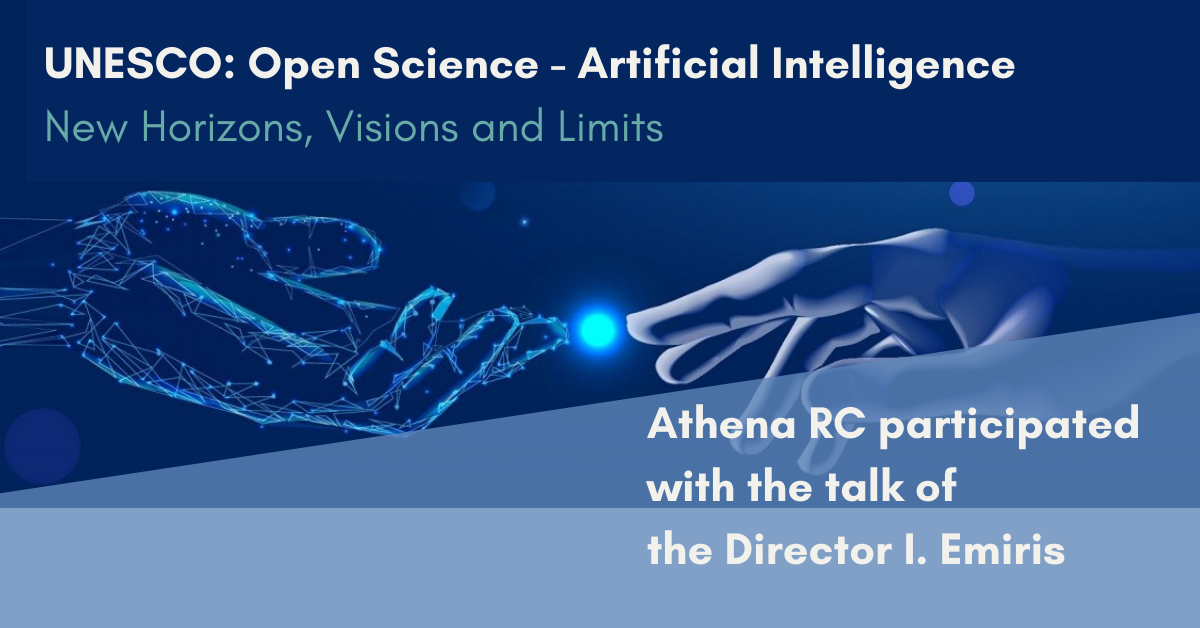 The Marianna V. Vardinoyannis Foundation and the "Association of Friends of Children with Cancer-ELPIDA" co-organized an online event, "UNESCO: Open Science-Artificial Intelligence. New Horizons, Visions and Limits", on February 15th, 2022, International Childhood Cancer Day. The Director of Athena RC Ioannis Emiris took part in this event.  

In the framework of the "Health Diplomacy by ELPIDA" project implemented since 2020, the "Marianna V. Vardinoyanni Foundation" and "ELPIDA -Association" join forces with UNESCO, opening new perspectives on communication with the Greek scientific community. The aim of the event was to present in Greece these two UNESCO Recommendations, which will play a major role in the future of humanity, as well as in the fight against childhood cancer.
The event attended distinguished and internationally recognized scientists highlighting various aspects of the topic; it was prefaced on behalf of the Organizers by the Goodwill Ambassador of UNESCO and President of the MVV Foundation & the ELPIDA Association, Marianna V. Vardinoyanni.  The event attended the President of the Hellenic Republic Katerina Sakellaropoulou.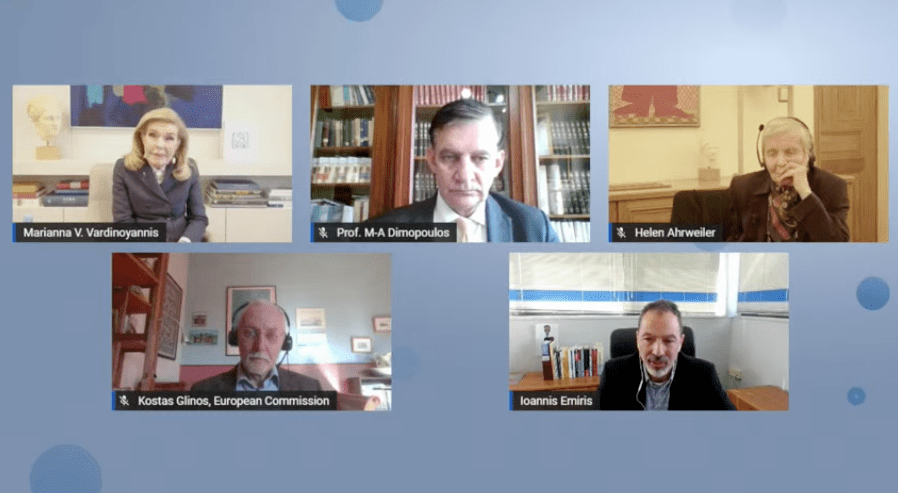 I. Emiris took part in the first panel on "Open Science in the new era" and talked about: "Open Science and Greece - Open Science in the era of Artificial Intelligence"; during his talk he stressed, among other things, the role of Athena RC as the National Open Access Desk (NOAD) of OpenAIRE for Greece and the National Plan for Open Science. He concluded his presentation by pointing out: "Both concepts, Open Science and Artificial Intelligence, will continue to be of central interest for us as we seek ways to serve society especially in matters of Health such as Childhood Cancer which is our topic of interest today. In Athena RC we have the opportunity to be part of both worlds: Open Science with various actions, like OpenAIRE, and, on the other hand, Artificial Intelligence, with our Institutes and the new Unit "Archimedes". The challenge is to integrate the current initiatives of the research community into a national framework in which all stakeholders involved in the production, management and exploitation of research results and data through Open Science will join forces towards scientific and human progress".