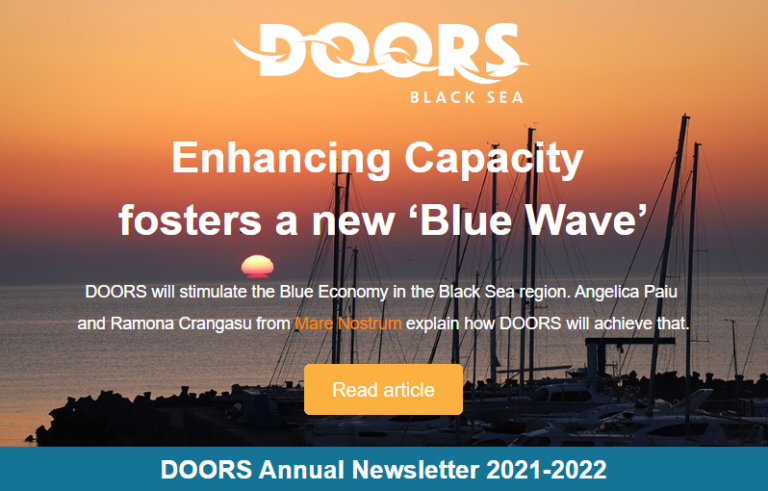 DOORS – 'Developing Optimal and Open Research Support' for the Black Sea, is a €9m EU research project linking science, policy and industry for critical Black Sea regeneration. It brings together expertise and technology from 37 institutions from the Black Sea region and other European countries to address the human and climate change impacts on damaged ecosystems.
Sustainable Development Unit at Athena Reserarch Center is partner of the project. Principal Investigator is Prof. Phoebe Koundouri and members of the team are: Dr. Ebun Akinsete and Lydia Papadaki
Role within DOORS
ATHENA RC will be heavily involved in Stakeholder Engagement and interaction (WP8), also leading the Formation of Multi-Actor Forums (MAFs). Due to its longstanding expertise in business development, it will contribute to the support of the sustainable solutions and companies (WP6) and to capacity building (formal and informal learning, education, training and use of knowledge transfer) across the region through stakeholder interaction (WP7) and through Communication and Dissemination (WP9) in the large network of actors within its reach.
Read here the newsletter