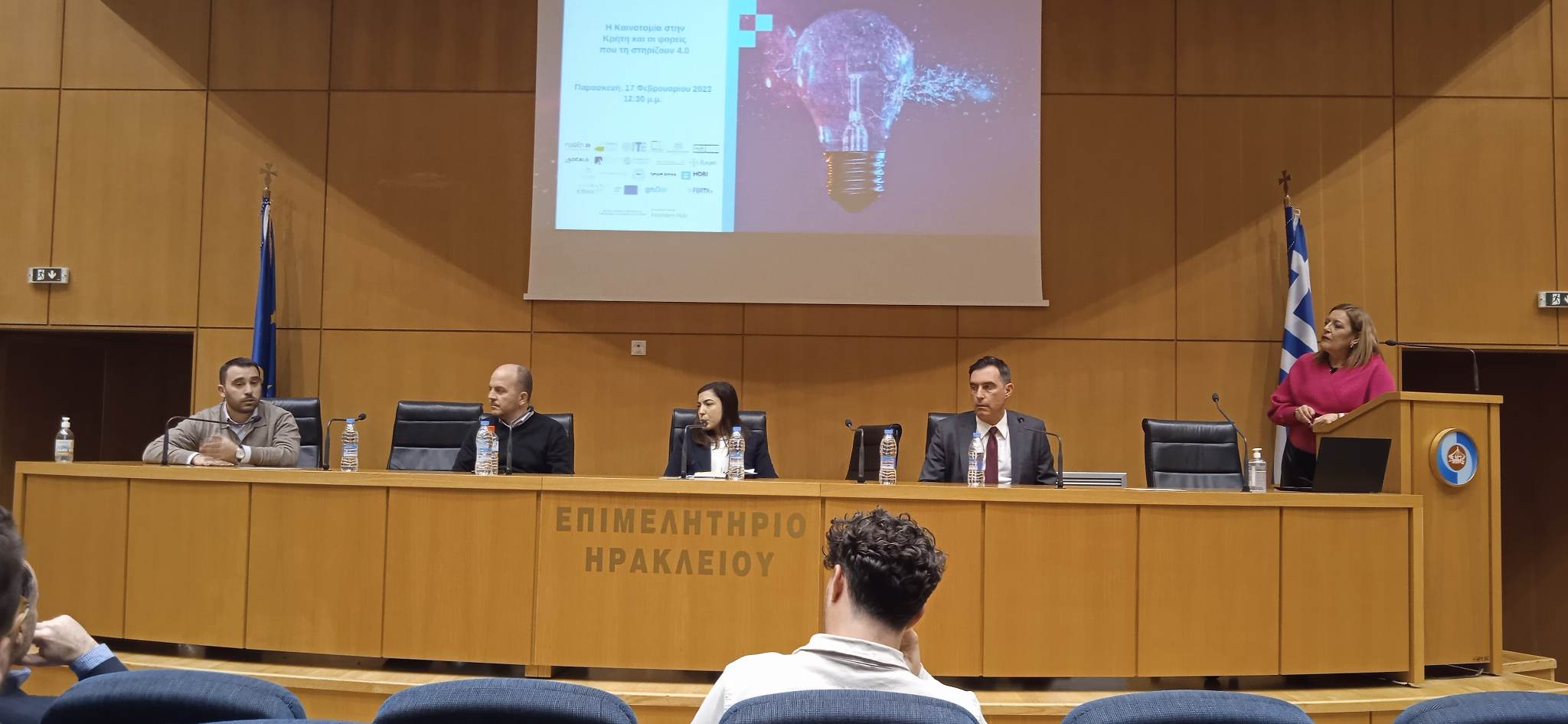 On Friday, February 18th , Dr. Konstantinos  Dellis  participated at the conference: "Innovation in Crete and the entities that support it 4.0" which took place at the Chamber of Heraklion. Τhe workshop aimed to document  the development of innovation in Crete during the pandemic and the prospects for the new year.
Dr. Dellis was represented the Sustainable Development Unit at the Athena Research Center and participated in the panel "Innovation in Vertical Sectors", which referred to vertical dimensions of innovation and he presented the overall approach of AE4RIA on the systems of innovation in Greece and the EU, and elaborate on the advanced brought upon through the work in BRIGAID Connect Climate Innovation Window and the MENA Maritime Accelerator.
The conference was co-organized by NBG Business Seeds of the National Bank of Greece, the H2B HUB of the Heraklion Chamber, the authority of the Crete Region, the PRAXI Network/FORTH, the Science and Technology Park of Crete (STEP-C) of FORTH, H2B HUB of Heraklion Chamber, the Bizrupt organization, the 4 Locals initiative, Endeavor Greece, Athens Center for Entrepreneurship and Innovation (ACEin) of the Athens University of Economics and Business, Archimedes Center of the National Kapodistrian University of Athens, Uni.fund, Metavallon, and Bayer Hellas. Phaistos Networks provided technical support.