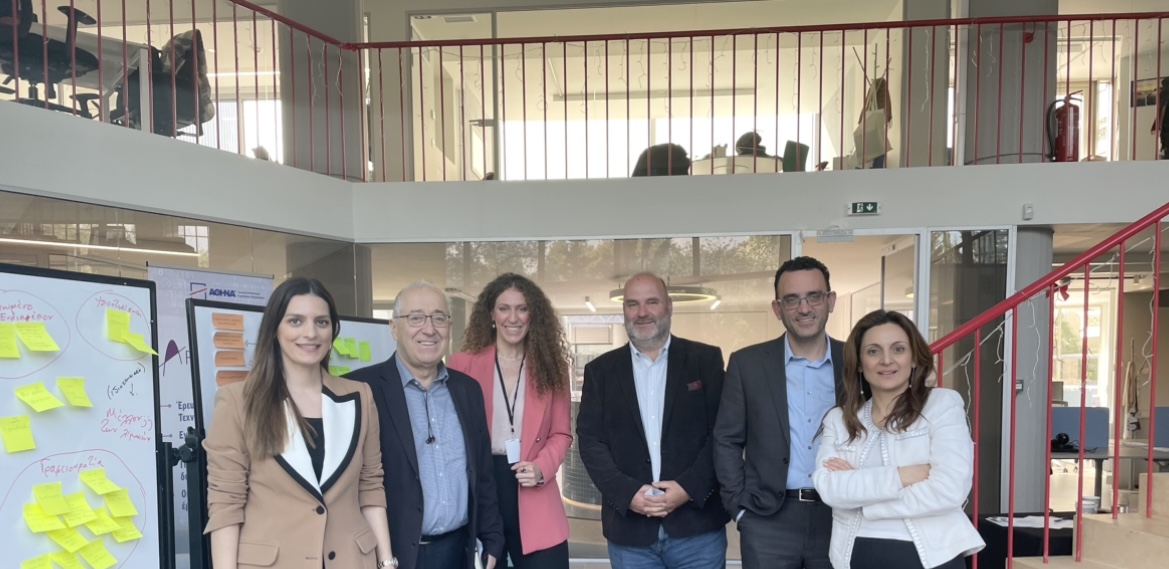 ATHENA RC
in collaboration with
HRADF
and
MENA Maritime Accelerator
,  plans to conduct specialized seminars tailored to the needs of the managing authorities of ports and marinas and will be addressed to their administrative and operational staff, seeking to connect ports and marinas with start-ups in order to promote innovative pilots that will accelerate the green transformation of the maritime industry. 
The purpose of the first introductory workshop, which took place on April 7, 2023 at ATHENA RC, was to introduce the MENA Maritime Accelerator, to introduce the representatives of the Port Organizations and Municipal Port Funds, as well as the marina managers in Greece, to the Financial and Economic, Social, and Environmental aspects of Sustainability, in identifying good practices and common challenges facing ports and marinas today, and co-designing the thematic workshops.
This first hybrid workshop was attended by many representatives from Port Authorities, Municipal Port Funds and Μarinas from all over the country. At the beginning of the event, the President of ATHENA RC,
Professor Yiannis Emiris,
HRADF's CEO,
Dimitris Politis
, the President of the Hellenic Ports Association and President of the Port of Thessaloniki, Athanasios Liagos addressed the event at the beginning.
Professor Phoebe Koundouri
, expressing gratitude to the participants of the first introductory workshop, remarked that financial sustainability is the most crucial aspect of the transition to sustainability. Then, she briefed the audience on the challenges of the contemporary era and outlined the significance of establishing "pathways" of policies, - technology, and - financing for the transition to sustainable development, as well as what it entails.
Dr. Alexandros Charalambides
then presented the accelerator and noted that the selection of the companies that will advance to the next phase of the seminars is based on the port infrastructures' requirements and preferences.
During the workshop, participants discussed the challenges they face within their organizations as well as the best practices they employ for the transition to sustainability in small groups. Under Ms.
Papadaki'
s direction, the participants co-planned the topics of the subsequent workshops and seminars, while being asked to concentrate on two to three port challenges that will be matched with solutions proposed by startups.