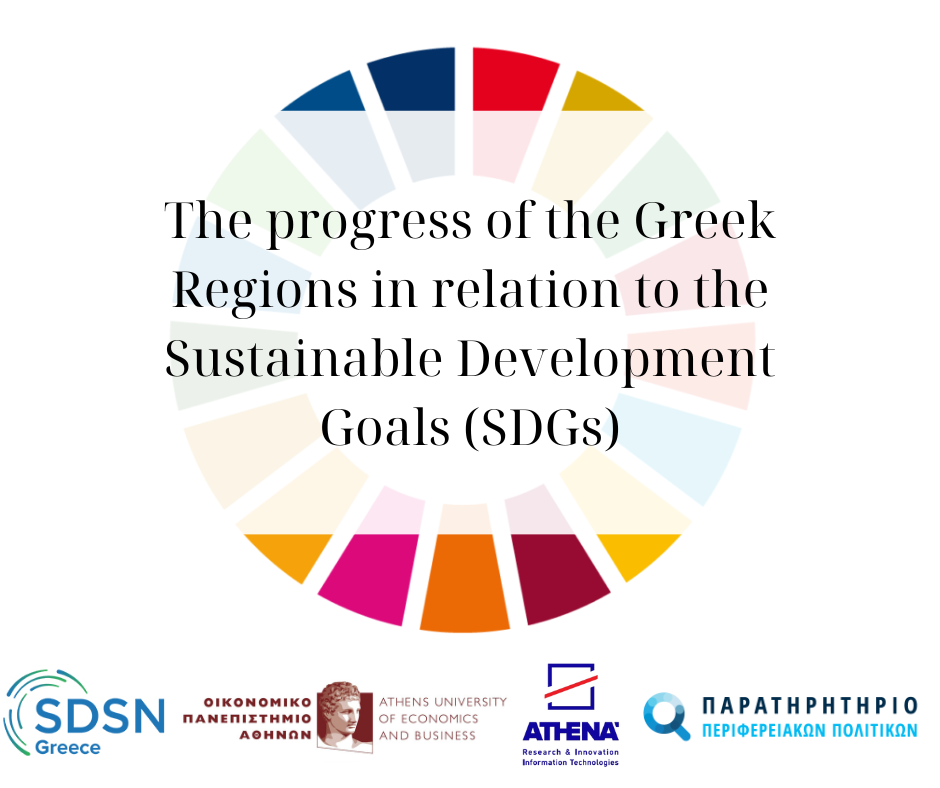 The current report presents a first step to target assessment for the thirteen first-level administrative entities – regions in Greece for the SDGs. The report builds on the approach and methodology used by the SDSN (Lafortune et al., 2019; Lafortune et al., 2021). The 2019 SDG Index approach and methodology are currently being audited by the European Commission Joint Research Centre.
This report presents Index scores and detailed dashboards for each goal for 13 Greek regions. Thessaly and the Ionian Islands are at the top of the Index for 2022, with the former being the sole Greek region that has already fulfilled more than half of the requirements towards 2030. Yet, even for these top performing regions major challenges remain in order to achieve all 17 SDGs.
Why is it necessary to monitor progress towards the Sustainable Development Goals at a regional level?
In 2015 the SDGs were adopted by national governments, but with a clear recognition that regions and municipalities would have a key role in their implementation. National governments cannot achieve the ambitious goals of the 2030 agenda without the contribution of cities and regions. National governments have the primary responsibility for implementing the SDGs, however it has been estimated that around 65% of the targets require the involvement of regional and local stakeholders.
The report aims at:
Responding to this challenge and reinforcing governments in localizing the SDGs.

Highlighting the implementation progress,

Directing attention to the lack of data,

 Establishing a yearly monitoring system,

Providing information to policymakers and citizens, to support the local governments in transformational changes are required,

Measuring and analyzing the impact of the SDGs progress on local, national and international crises regarding environment, society and economy,

Comparing the performance between the Greek regions and between Greek and EU regions with the similar characteristics