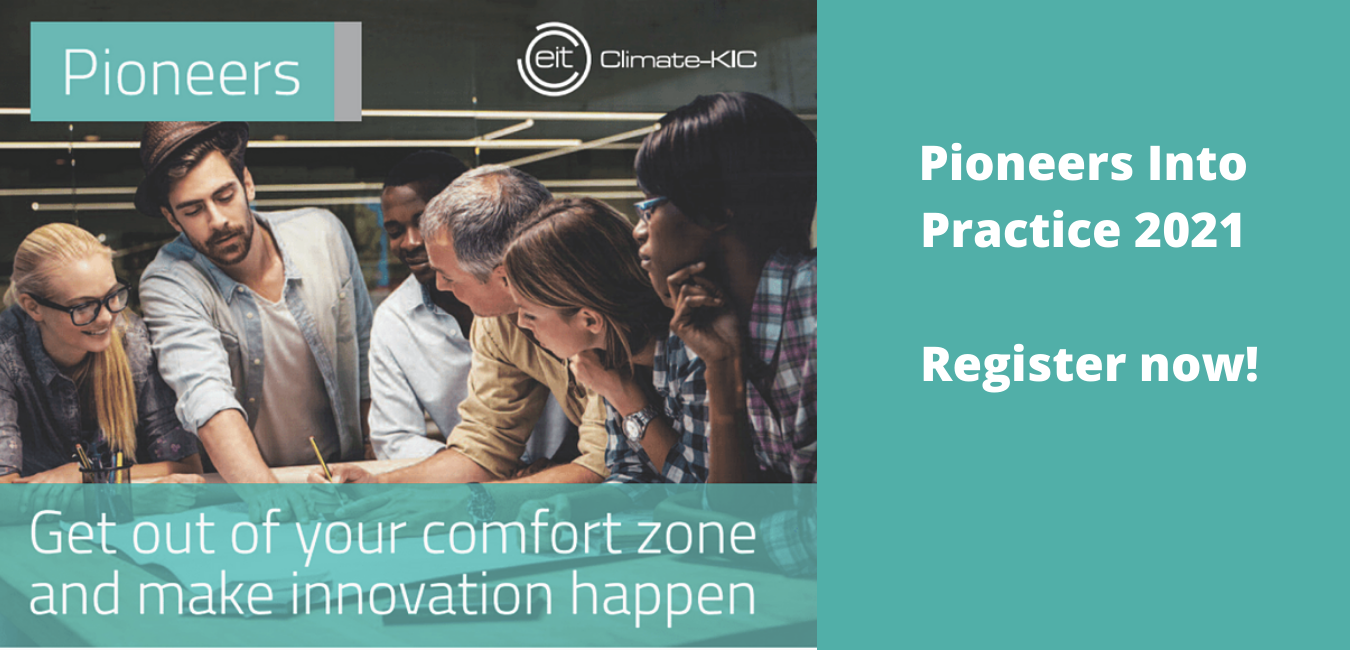 For the fifth consecutive year, ATHENA Research Center, in collaboration with the
Cyprus Energy Office
, organize the co-financed by 
EIT Climate-KIC
 European Mobility and Climate Innovation Program, 
Pioneers into Practice, 
in Cyprus and Greece.
For another year, the program aims to bring together professionals and organizations from the public and private sectors, non-profit organizations, universities and research institutes, which are active and have experience in environmental and climate change issues.
When you participate in the program as professional Pioneer, you will have the opportunity to work for 4-6 weeks in a company or organization (Host) in Cyprus or in Greece, in areas such as clean technologies, sustainable energy, sustainable transport and environmental protection.
During your placement, you will receive specialized guidance and support in developing skills and innovative thinking in the relevant areas. You will also have the opportunity to participate in two training workshops in Cyprus and Greece where you will develop the "systemic way". You will be trained in sustainable business models, you will gain knowledge about climate change and skills in using modern tools and methodologies to solve environmental challenges. In addition, through the program you will have the opportunity to exchange experiences and good practices with other Pioneers and companies/organizations (hosts).
If you are a business/organization, and you are interested in being a host, do not miss the opportunity to participate in the program and host a Pioneer professional in your business/organization.
Applications for participation in the program as a professional Pioneer
 or as 
business/organization (Host)
 will now be accepted up to and including
June 15th, 2021, 24:00 (CET).
 The application form is made online, via this 
link.
For more information, visit the website of the program.