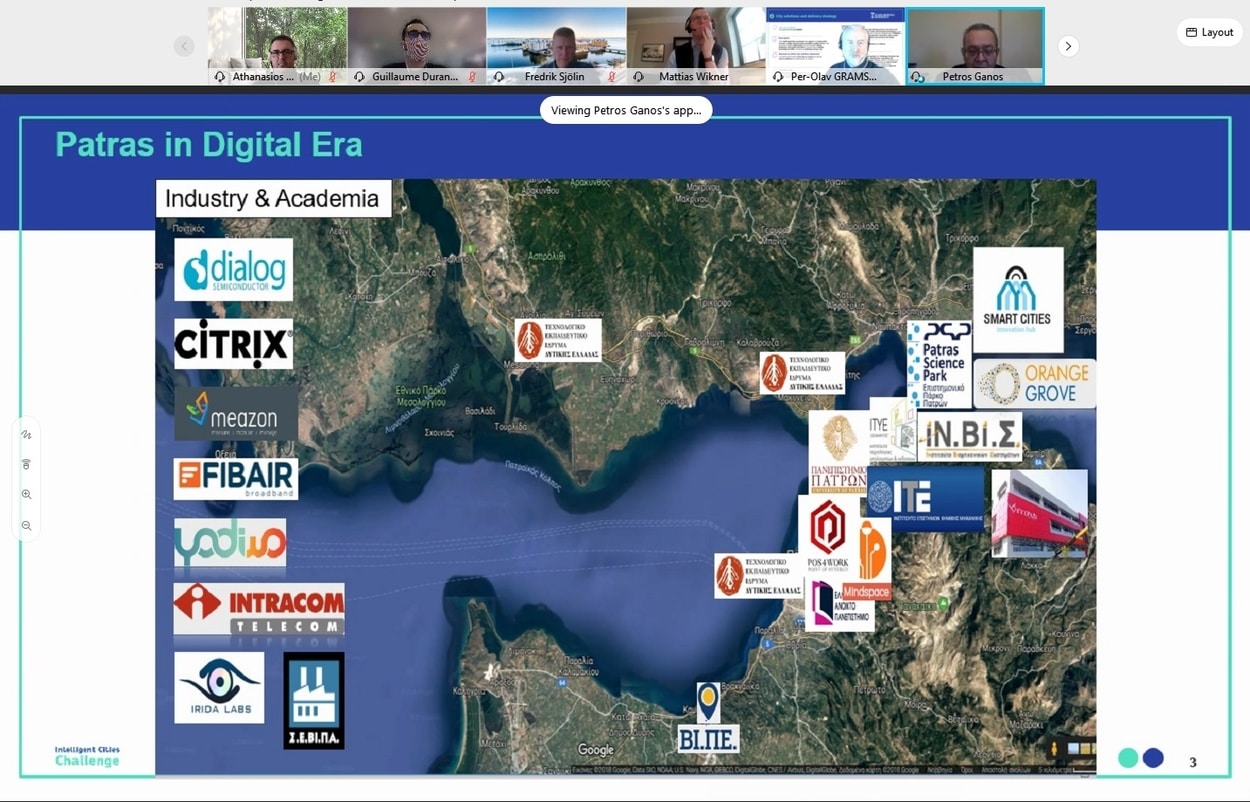 The Industrial Systems Institute participates in the 
Intelligent Cities Challenge
 2nd City Lab on February 16-19, 2021 as part of the local team for Patras.
The City Lab starts on Feb 16, 2021 discussing City Strategies for recovery elaborating on city needs. During the 1st day the city of Patras participates in peer review session on ICT and discusses with the cities of Issy-les-Moulineaux and Karlskrona.
On day 2, Feb 17, 2021, the Industrial Systems Institute participates on behalf of the city of Patras in peer review 2 on Green economy and local green deals, and discusses with the cities of Alicante, Gdansk and Gijon. Work on Green Economy and Local Green Deals continues on days 2 and 3. Furthermore, on day 3, Feb 18, 2021, Tech4Good initiative is launched and presented.
Finally, on day 4, Feb 19, 2021, discussion is associated with Open Data and its importance for smarter cities, dubbed by best practices on the theme, standards and tools that can facilitate city transition.