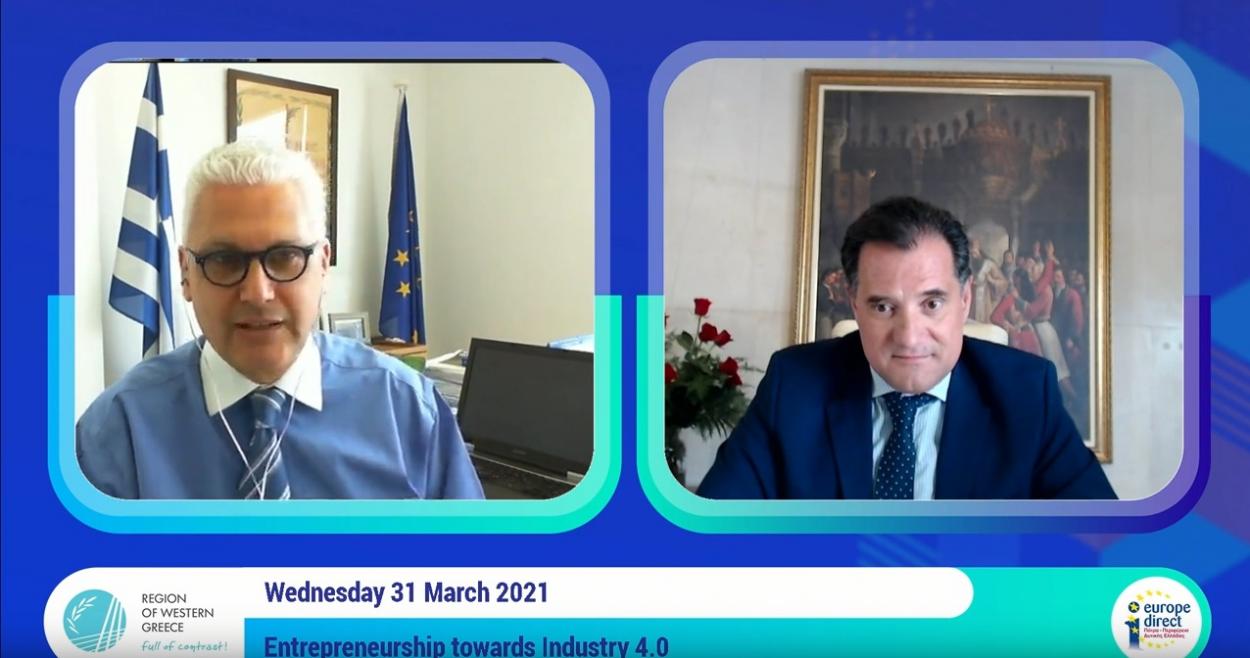 The Industrial Systems Institute participates in the conference "Entrepreneurship towards Industry 4.0" organized by the Region of Western Greece on March 31, 2021. The conference is related to the EU Industry Week 2021.
A presentation is given related to Cyber Physical Systems, Industrial Internet of Things and Digital Twins, concepts that are strongly related to the 4th Industrial Revolution. A relevant demonstrator of the Industrial Systems Institute is presented.
The event provides a forum for tackling with the need for a change of productive model, participated by different stakeholders coming from policy makers at different levels, academia and research, and the industry.