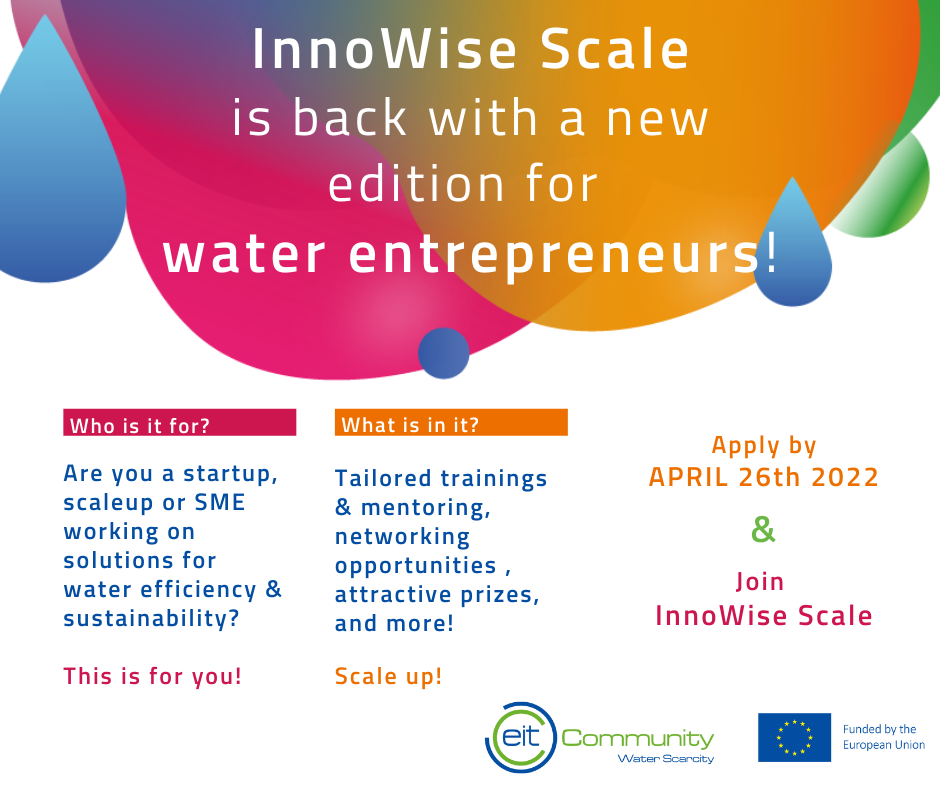 40 SMEs or startups with innovative solutions to water scarcity are being sought. In a context in which this is one of the major current and future problems in southern Europe, affecting the entire value chain of the agrifood industry, the need to address it is urgent. In order to find concrete solutions, the European Institute of Innovation and Technology (EIT) is relaunching the Water Scarcity programme.
This initiative brings together companies that have a water-related problem with those who can provide a solution, and has been organised through collaboration between different Knowledge Communities (KICs) of the European Institute of Innovation and Technology (EIT). It is coordinated by EIT Food, with the participation of EIT Climate-KIC, EIT Digital and EIT Manufacturing, as well as other partners such as Athena Research, Bioazul and TU Delft.
The aim of this multiannual and multidisciplinary programme is to facilitate the transition to a water-saving economy and to contribute, in the long term, to reducing water consumption, waste and pollution in Europe. This call is part of the activities of InnoWise Scale, the entrepreneurial support arm of the Water Scarcity project.
In this edition, the programme will select 40 SMEs or startups with innovative and smart solutions to address water scarcity to help them reach the market. This year the number of participants in the programme has doubled compared to last year. The deadline for submitting applications is
26 April.
Read the call here
Come and join us at the info session on  7 April 2022, 14:30 to 15:15 (CEST)

The Info session will be the opportunity to find out about The  Innowise Scale Programme that is a unique opportunity to get accustomed with the Southern Europe's water-related markets and the perfect platform to make the proof of market of your product or service.
The Programme supports companies working on innovative products or services enabling a better water management, optimising water supply and demand, and fostering climate change adaptation.

It will also be an opportunity to find out about the Call that has been launched to select 40 companies that will benefit from the Innowise Scale Programme!

So do register here!