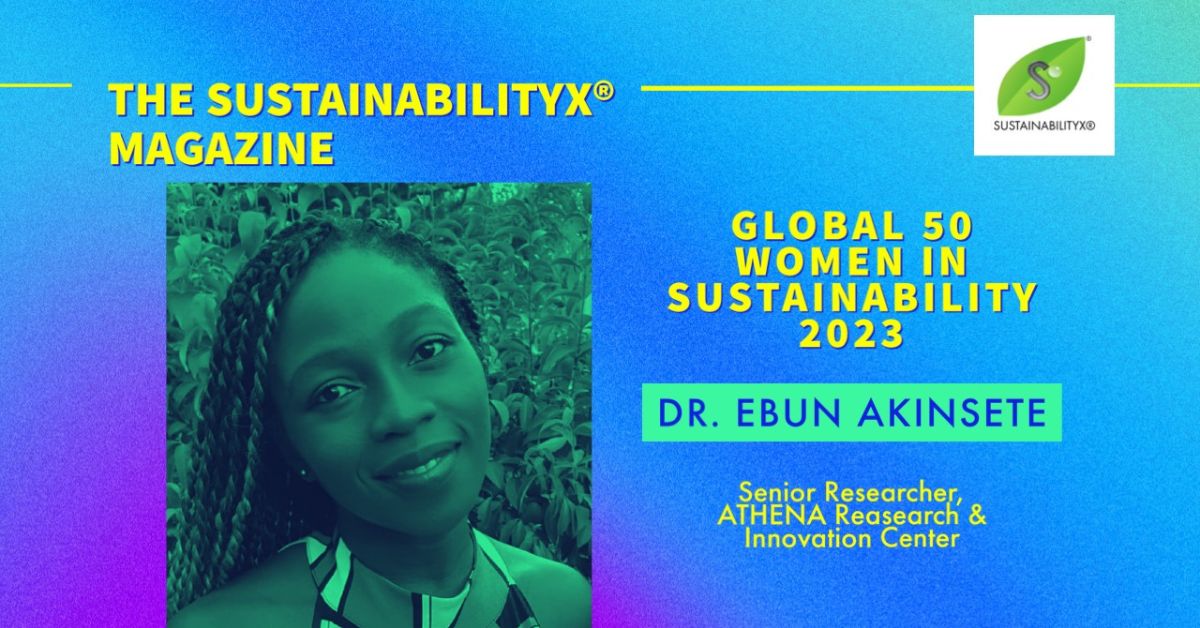 Senior Researcher Dr. Ebun Akinsete of the Sustainable Development Unit of the Athena Research Center has been named as a recipient of this year's Global 50 Women In Sustainability Awards™.
This annual showcase celebrates female sustainability trailblazers—dynamic women in sustainability who are not just contributing but actively setting new paths, driving transformative change, and shaping a brighter, greener future. Dr Akinsete has been recognized for her efforts to translate sustainable development goals into practical action and place people at the heart of the sustainability transition while producing innovative research on the leading sustainability challenges the world is currently facing.
The SustainabilityX Magazine® continues its tradition of honoring the prodigious contributions of remarkable womenleaders who are not just closing the gender disparity, but also creating waves in the sustainability arena. Rooted in the magazine's values of environmental stewardship, economic prosperity, social inclusion, and just governance, the Global 50 Women In Sustainability Awards™ shines a spotlight on women making waves in sustainability and sustainable development around the world. This initiative highlights individuals from various industries, driving transformative changes and sparking pivotal conversations on sustainability.
For more details, read the press release from SustainabilityX Magazine.