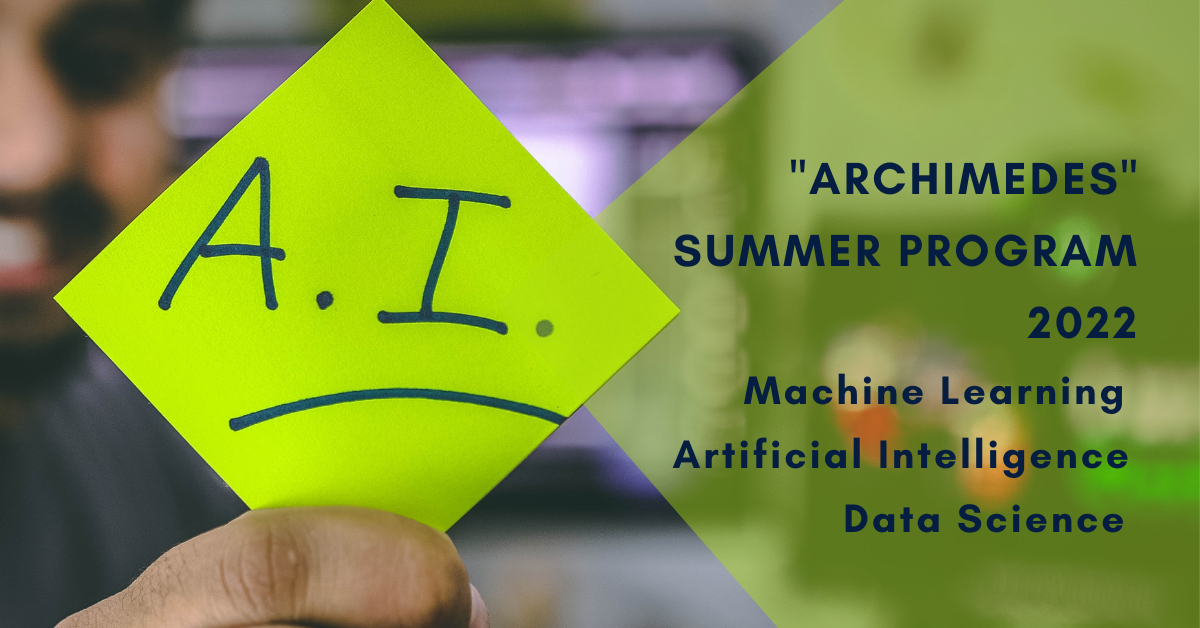 ARCHIMEDES summer program 2022 takes place with the participation of about 20 senior and junior researchers and 25 summer interns from Greece and abroad at the premises of the Biomedical Research Foundation of the Academy of Athens (BRFAA) and the premises of Athena RC, in Maroussi.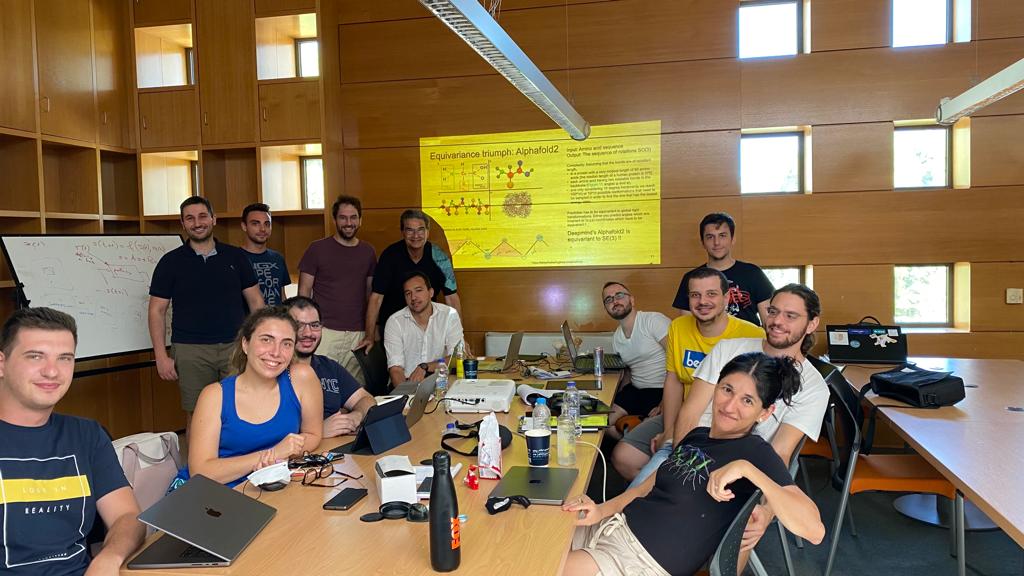 All the students work together, present their research and vision for the future of Machine Learning, Artificial Intelligence, Data Science and their supporting disciplines, and initiate collaborations that hopefully will last in the future.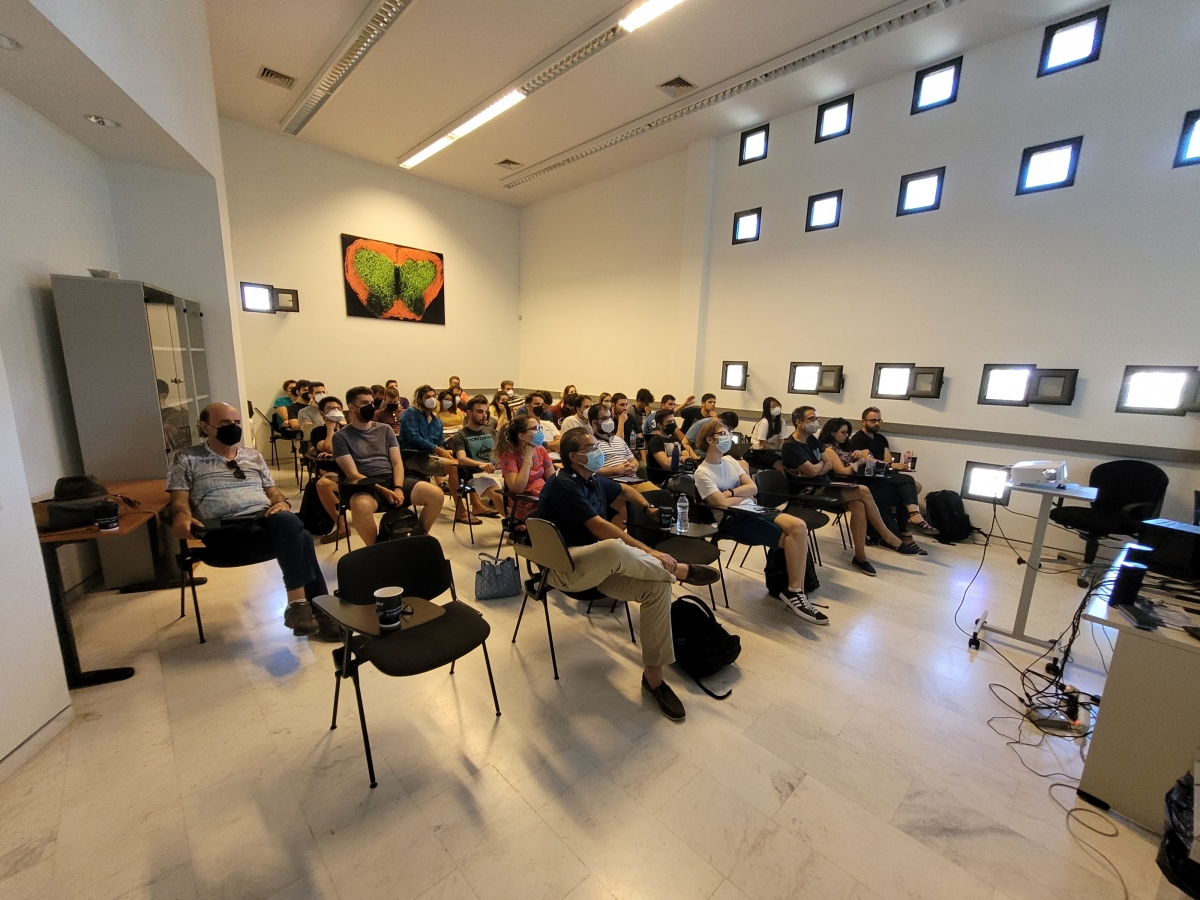 This 8-week-long program offers to graduate and undergraduate students an opportunity to be part of an exciting gathering. During the program, interns will work with one or more researcher, as well as other graduate students or research scientists.  
The goals of the internship are to:
Acquire proficiency in state-of-the-art techniques (machine learning, data science, etc)
Focus on machine learning and other techniques that are more inclusive, ideally ones that are
motivated by your own background or interests
Benefit from the co-existence with a large number of researchers, junior and senior, covering a very large and diverse set of areas
If results warrant, write a research paper and publish your findings in an academic conference or journal.
Activities include
All hands
meetings,
SEMINAR
slots and
Special Sessions.

"ARCHIMEDES" Unit aims to transform computational research in Greece, focusing on the foundations of Machine Learning (ML), Artificial Intelligence (AI), Data Science and their supporting disciplines. Archimedes aims to create an environment that promotes high-quality basic research through the interaction of outstanding Greek scientists, PhD students, and international scientists, and to make Greece and the world better through the impact of this research. Archimedes will pursue those goals through funded research at the center's space, as well as other activities such as summer schools, internships, workshops, conferences, and engagement with industry and the government.
Photo by Hitesh Choudhary/Unsplash.com
The project "ARCHIMEDES Unit: Research in Artificial Intelligence, Data Science and Algorithms" with code OPS 5154714 is implemented by the National Recovery and Resilience Plan "Greece 2.0" and is funded by the European Union – NextGenerationEU.