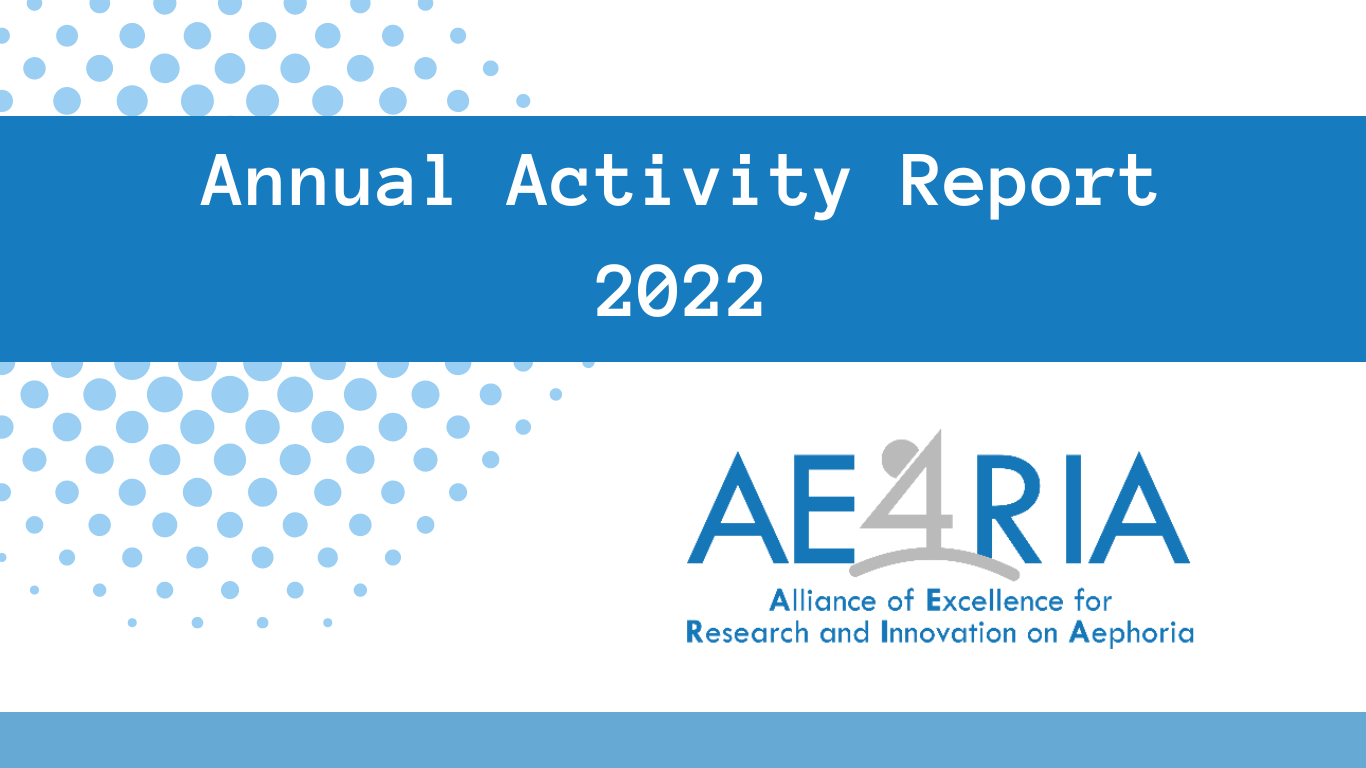 We are pleased to share with you the
2022 Activity Report
 of the Alliance of Excellence for Research and Innovation on Αephoria, a collaborative initiative of research institutions, innovation accelerators and science-technology-policy interface networks focusing on sustainable development, founded and directed by Prof. Koundouri.
We hope that this report will inspire further collaboration between us.
For further information about our network, please visit the AE4RIA website:
https://ae4ria.org/
---
In this issue you will find:
✔️ EAERE Highlights
✔️ SDSN Network Highlights (SDSN, SDSN Global Climate Hub, SDSN Europe, SDSN Greece)
✔️ Outcomes of COP27
✔️ Honors & Elections
✔️ Highlights & Research projects under the Athens University of Economics and Business/ ReSEES Laboratory
✔️ Highlights & Research projects under "Athena" Research Center/ Sustainable Development Unit
✔️ Selected Conferences, Workshops & Events during 2022
✔️Selected Publications
✔️ Mass Media & Public Press
Enjoy the reading and contact us with ideas of collaboration!