STARTUPS
During the National Summit on the European Green Deal, there will be an exhibition of green start-ups. More specifically:
Athens Center for Entrepreneurship and Innovation - acein.aueb.gr
The Athens Center for Entrepreneurship and Innovation-ACEin is the incubation center of AUEB offering support to researchers and potential young entrepreneurs in order to develop innovative business ideas and bring them to the market. ACEin puts significant effort in supporting students pursuing either undergraduate studies and executive master's or doctoral degrees and researchers who wish to turn their innovative entrepreneurial ideas or scientific research results into a sustainable business model and subsequent start-up company.
AEPHORIA NET - www.aephoria.net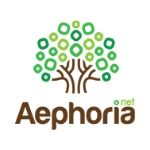 Aephoria.net is a sustainable-business education and incubation program for startup companies operating in Greece. Aephoria.net is a for profit company but its equity belongs to three NGO's. Organization Earth works on education for sustainable development. El-Culture promotes new cultural creation. K2 aims to provide a social support network for cancer patients. We aim to attract people with raw ideas, encourage and actively guide them through to creating companies that find seed funding within 6 to 12 months, effectively creating seeds of sustainability.
AIRBOTS - www.advanced-intelligent-robotics.gr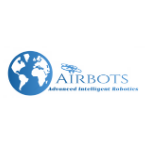 Η Advanced Intelligent Robotics είναι μια εταιρεία υψηλής έντασης γνώσης με αντικείμενο την κρίσιμη καινοτομικότητα στον τομέα των αυτόνομων κινούμενων συστημάτων & κυβερνοφυσικών συστημάτων (autonomous mobile systems & cyber physical systems), τη διεξαγωγή δραστηριοτήτων έρευνας, τεχνολογικής α
ATHENS CIRCULAR FORUM
Symbiosis is a newly-established non-profit whose mission is to accelerate the transition of the Greek and European economy from linear to circular.
BIOKERAL

BLUECYCLE - www.bluecycle.com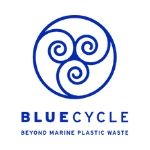 The BlueCycle program is developing a multitude of activities within the holistic approach to the problem of marine plastic waste. From the collection and processing of material to research, innovation, creation and awareness, BlueCycle's action is developed to achieve the program's goals.
CARGOSHARE - www.cargoshare.org
CargoShare connects ship operators and charterers by matching their needs, enabling them to negotiate and complete the chartering process on the spot. CargoShare is focused on dry bulk and general cargo.
CITIPOST - www.citipost.gr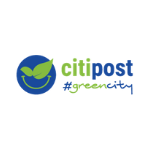 Η Citipost ασχολείται με την παροχή ολοκληρωμένων πράσινων λύσεων μέσω εφαρμογής σύγχρονων εξειδικευμένων τεχνολογιών.
COFFEECO
Coffeco relies on a phrase ''from trash to treasure''. We  valorize the organic residues of the coffee in order to isolate all the nutrients that are hidden inside them. They are known in the market as polyphenols and have a large purchasing demand from the food and cosmetics industries as they use them like natural preservatives and for their antioxidant activity. But Coffeco didn't  find exactly a new idea but a new opportunity in these residues because every year 30 thousand tons of coffee residues are thrown away and at the same time more than 30 billion are spent on Production of polyphenols ,when there are already free (and natural origin) in these residues. There is a great prospect of profit through the valorization of these residues.
CYCLEFI - www.cyclefi.com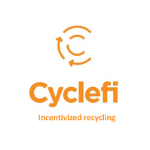 Η Cyclefi είναι μία καινοτόμα προϊοντική υπηρεσία, που μέσω μίας online πλατφόρμας, παρέχει οφέλη, με τη μορφή εκπτωτικών υπηρεσιών, σε όλους όσους κάνουν χρήση των προϊόντων της, με στόχο την προώθηση της ανακύκλωσης και γενικότερα την υιοθέτηση εκείνης της συμπεριφοράς που συμβάλει στη προστασία του περιβάλλοντος και προσθέτει ποιότητα στις ζωές μας και στις πόλεις μας.
CYRUS - www.h2cyrus.eu
Transport applications are responsible for almost 25% of Greenhouse Gases Emissions in Europe. Hydrogen is the most efficient clean ener
gy carrier in this sector. To support this shift towards cleaner energy, new infrastructures of Hydrogen Refueling Stations (HRS) are already underway. Hydrogen compressors are a key element of these stations, accounting for ca. 50% of their capital costs and over 60% of their O&M costs. CYRUS PC has developed and manufactured a prototype Metal Hydride Compressor with unique advantages: - Pressure over 500 bar - No use of CRMs - Use of low – grade thermal energy resulting in very low O&M costs In general, a Metal Hydride Hydrogen compressor (MHC) is a compressor that works by absorbing hydrogen at low pressure and temperature and desorbing it at a higher pressure by raising the temperature with an external heat source like a heated water bath. Metal hydrides are special alloys that can chemically store hydrogen in their metallic lattice. MHC technology offers significant advantages over mechanical compression for small or large scale hydrogen compression.
ENALEIA - www.enaleia.com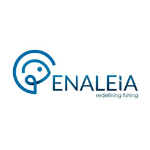 Η Εναλεία προσφέρει υπηρεσίες εκπαίδευσης για νέουςαπόφοιτους Γενικών Ενιαίων Λυκείων και Ε.Π.Α.Λ. , όπως επίσης και για άτομα που απασχολούνται ήδη στον χώρο της αλιείας και θέλουν να εμπλουτίσουν τις γνώσεις τους και να γίνουν πιο ανταγωνιστικοί στην αγορά εργασίας. Η εκπαίδευση είναι τόσο διαδραστική όσο και εξ αποστάσεως μέσα από e-learning.
EVOTROPIA - www.evotropia.com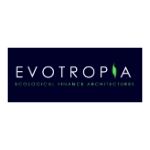 EVOTROPIA develops a digital market for the circular economy along with a wide variety of ecological finance instruments to support it.
EX MACHINA - www.exm.gr
Ex Machina is a company founded in 2015 focusing on weather analytics and forecasting for the energy sector. Our mission is to provide better weather insights to our customers equipping them with the information they need to achieve their goals. By using a unique combination of highly accurate weather data, our own weather sensor technology and AI we are able to deliver our market leading services used by our customers
HEALING LESVOS - www.healinglesvos.org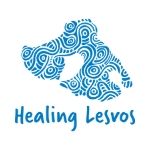 Healing Lesvos is a not-for-profit organisation who together with a community of passionate people care about protecting our community - our ocean, our waters, our beaches - that provides life as we know it.
HERADO - www.herado.eu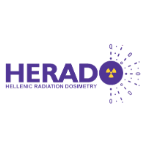 HERADO provides comprehensive radiation dosimetry services and products, including the research, development and distribution of various types of radiation detection monitors and the analysis and reporting of exposure findings.
INTCATCH - www.intcatch.eu
Intcatch boats have been deployed in Yliki lake for some days and a subtantial number of Greek lakes as well as several rivers. As an innovative product (actually, Intcatch service is the outcome of an IA Horizon2020 programme) has been tested in front of numerous stakeholders or potential customers and the results have been presentted in the final workshop of 28th January 2020 by our team to EYDAP 's top management, some European partners and our stakeholders who had the opportunity to present issues related to water quality of Greek lakes and rivers. We are confident that the conclusions will attribute a lot to the popularity of this innovation. Although the target groups we aim are not of the best financial condition (usually public organisations / institutes-water catchments protectors) we hope that   this innovative service that is a good substitute of a time-consuming process which involves sampling-analysis-results recording will convince the scientific world for its effectiveness concerning directly detecting pollution and safeguarding waters. 
IOTECH - www.iotech.gr
We provide innovative solutions for smart cities in a unified dashboard that helps decision makers of cities to implement new policies based on Realtime data. Such solutions include smart parking, waste management, environmental monitoring and lighting management, optimizing all of those assets of a city we can reduce the carbon footprint.
PARITY - www.parityplatform.com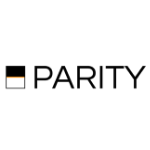 Η "Parity Platform" δραστηριοποιείται στον τομέα των χρηματοοικονομικών τεχνολογιών (FinTech), αναπτύσσοντας λύσεις λογισμικού για τη χρηματοδότηση ενεργειακών έργων, οι οποίες δίνουν άμεση πρόσβαση σε όλους τους ενδιαφερόμενους σε επενδύσεις σε πράσινες τεχνολογίες (GreenTech), εξασφαλίζοντας περισσότερη διαφάνεια και εξοικονόμηση πόρων – μέσα από την απομάκρυνση των μεσαζόντων – για τους επενδυτές.
REDCOAST - www.redcoast-int.com
REDCOAST International LTD is an R&D-oriented SME investing in promising environmental technologies and systems for agriculture. The company is focused on the development of innovative and intelligent agricultural machinery and equipment through variable-rate technologies that improve fertilizer-use efficiency of major crops with substantial environmental, public health and economic benefits. Under EU's "Horizon 2020" funding (project FATIMA), the company developed Opt-N-Air, a novel automated variable-rate application system of granular fertilizer. In experimental field trials, the system reduced nitrogen inputs up to 40% without any yield losses in comparison to the uniform conventional application. REDCOAST also provides scientific evaluation of agrochemical products for the purpose of testing their performance in terms of crop productivity, produce quality and environmental impact in a variety of cropping systems.
SOLMEYA - www.solmeyea.com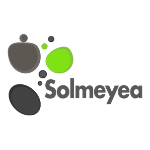 Solmeyea offers Feed Compounds helping Animal Feeders u0026amp; Breeders solve the upcoming shortage of Feed due to overpopulation u0026amp; arable land scarcity by combining our top-notch technologies that produce Crude Protein by utilizing the ambient air.
SPOROS CIRCULAR SOLUTIONS
Sporos Circular Solutions is a dedicated Circular Economy consultancy that provides know-how, services, and business solutions to companies seeking to transition from current production models to more sustainable, cost-reducing and environmentally-friendly processes, contributing collectively to the transition towards a more circular economy. The aim of Sporos Circular Solutions is twofold: at the micro-level, to educate and empower traditional SMEs constituting the vast majority of the Greek and European economic strata with regards to innovative circular economy business practices relevant to them that can offer a real competitive edge both in the EU Single Market and on the global stage. At a macro-level, by addressing the needs of companies in different sectors of the economy, Sporos Circular Solutions has the objective of contributing towards a quicker and more efficient transition towards a Circular Economy.  
SPOROS PLATFORM
SYMBIOSIS
Symbiosis is a newly-established non-profit whose mission is to accelerate the transition of the Greek and European economy from linear to circular.
FUNDED PROJECTS
Regional cooperation for the transnational ecosystem sustainable development (RECONNECT) project aims to develop strategies for sustainable management of Marine Protected Areas (MPAs) and Natura 2000 sites. The overall objective of the project is to promote efficient management of natural systems which will enhance the competence of local management authorities through the development of a multidisciplinary Decision Support System (DSS). Read RECONNECT latest news
here
.
Globaqua FP7 European Commission Project:. is an EU-funded project aiming to identify the prevalence of, and interaction between, stressors under water scarcity in order to improve knowledge of relationships between multiple stressors and to improve water management practices and policies. Read GLOBAQUA latest newsletter
here
.
BRIGAID H2020 European Commission Project:  is a 4-year project (2016-2020) under EU Horizon 2020 aimed to effectively bridge the gap between innovators and end-users in resilience to floods, droughts and extreme weather. The objective of BRIGAID is to provide innovators with guidance to develop testing plans which increase the TRL of an innovation and its potential for market uptake.  Read BRIGAID latest newsletter
here
.
DAFNE H2020 European Commission Project: Decision Analytic Framework to explore the water-energy-food nexus in complex transboundary water resource systems of fast developing countries. The overall objective of DAFNE is to establish a decision-analytic framework (DAF) for
Participatory and Integrated Planning (PIP)
. Read DAFNE latest newsletter
here
.
SIMRA H2020 European Commission Project:  is a project funded by the European Union's Horizon 2020 research and innovation programme. SIMRA seeks to advance understanding of social innovation and innovative governance in agriculture, forestry and rural development, and how to boost them, particularly in marginalised rural areas across Europe, with a focus on the Mediterranean region (including non-EU). Read SIMRA latest newsletter
here
.
OpenAire-Connect H2020 European Commission Project:  OpenAIRE-Connect aims to provide technological and social bridges, and deliver services enabling uniform exchange of research artefacts (literature, data, methods),    with semantic links between them, across research communities and content providers in scientific communication. It will introduce and implement the concept of Open Science as a Service (OSaaS) on top of the existing OpenAIRE infrastructure, delivering out-of-the-box, ondemand deployable tools. Read OpenAIRE Connect latest newsletter
here
.
COASTAL H2020 European Commission Project: is a unique research and innovation project, a multi-actor collaboration between entrepreneurs, administrations, stakeholders and experts in coastal and rural natural and social sciences and sciences to formulate and evaluate business solutions and policy recommendations to improve coastal-rural synergy to promote rural and coastal development while preserving the environment. Read COASTAL latest newsletter
here
.
AMARe - Actions for Marine Protected Areas, INTERREG MED Project. This project aims to develop concrete pilot actions and coordinated strategies in selected Marine Protected Areas (MPAs) to resolve conflict hotspots affecting marine biodiversity and the services it provides. The general goal is to adopt an ecosystem-based approach considering the goals of the
Marine Strategy Framework Directive (MSFD)
across MPAs. Find AMARe new flyer
here
.
Call: RUR02, H2020: Research & Innovation Actions  Coordinator: University of Pisa, 25 European partners  Duration: 2019-2023. This project aims to improve the capacity of society and political bodies to respond to the challenges and opportunities that digitalisation generates in rural areas, agriculture and forestry. DESIRA will develop the concept of Socio-Cyber-Physical Systems to advance understanding of the impact of digitisation in rural areas, linking analysis directly to the United Nation's Sustainable Development Goals. 
LIFE‐IP AdaptInGR: Boosting the implementation of adaptation policy across Greece (LIFE17 IPC/GR/000006). The overall goal of the LIFE-IP AdaptInGR project is to support the implementation of the national adaptation strategy in Greece. To this end it will build national and regional capacity for coordinating, prioritizing, monitoring and mainstreaming adaptation policy actions. Pilot projects will be developed in priority sectors for 3 regions and 5 municipalities. Our cluster contributions to the project are supported via our collaboration with the Bank of Greece.   Duration: 2019‐2026 (8 years)
GLOBAL ROUNDTABLE FOR SUSTAINABLE SHIPPING