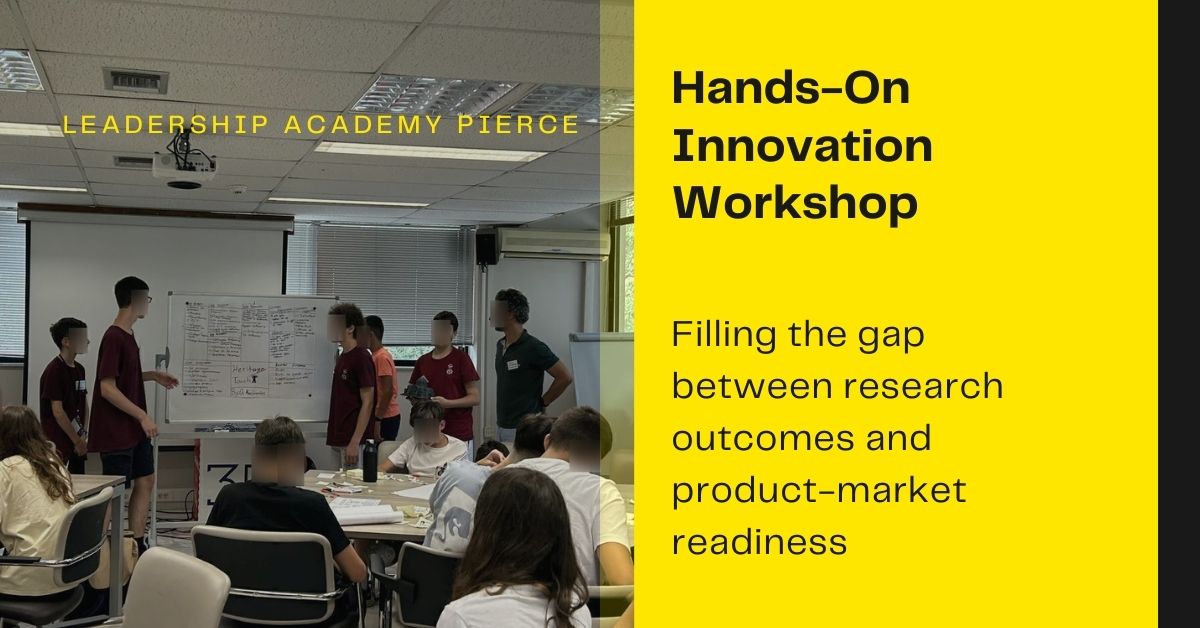 On Monday 3rd of July 2023 27 students and 2 teachers from the Pierce Leadership Academy of the American College of Greece visited the premises of Athena Research Center for a Hands-On Innovation Workshop / Filling the gap between research outcomes and product-market readiness.

The "Athena" Research Center designed an educational program presenting specific research results to students. Vasilis Katsouros, the Director of the Institute of Language and Speech Processing at the Athena Rearch Center, presented the program "APTOS." Dimitris Papadopoulos, a Computer Engineer, presented results in the field of Language Learning. Computer Engineer and PhD candidate Gregory Bastas presented the NLP Theater program. Computer Engineer and Postdoctoral Researcher Kosmas Kritsis presented the program "imuscica." Lastly, the Principal Researcher Nasos Katsamanis presented the Business canvas tool.
Then, the students were divided into workgroups and designed a business model canvas for each research result, which they presented at the end of the program. Moreover, they received evaluation from executives of the Directorate of Strategy and Development at the "Athena" Research Center.