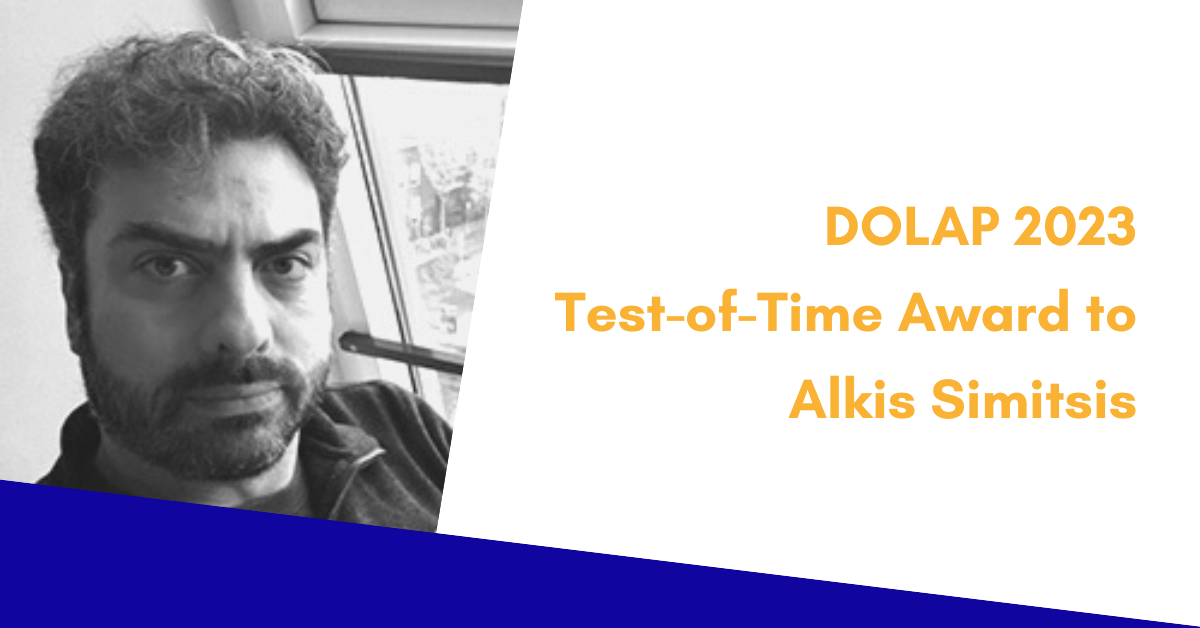 We are thrilled to announce that Dr Alkis Simitsis, Research Director at the Information Management Systems Institute  of "Athena" Research Center has won the DOLAP 2023 Test-Of-Time Award for his work "Conceptual modeling for ETL processes", co-authored by P.Vassiliadis and S.Skiadopoulos and published in the 5th International Workshop on Design, Optimization, Languages and Analytical Processing of Big Data (DOLAP 2002).
The Test-of-Time award is given to papers that are outstanding, in terms of addressed challenges and broad impact over time. A Test-of-time award will be presented at DOLAP 2023, to celebrate the 25th edition of DOLAP and its long-lasting establishment as a well-renowned workshop. The work by P.Vassiliadis, A. Simitsis, and S.Skiadopoulos was selected among all the papers accepted in the first 10 editions of DOLAP, as one that is notable for its significant impact and influence within the OLAP community.
The upcoming DOLAP 2023 will be held in Ioannina, Greece, on March 28 - March 31, 2023, co-located with the 2023 EDBT/ICDT Joint Conference.