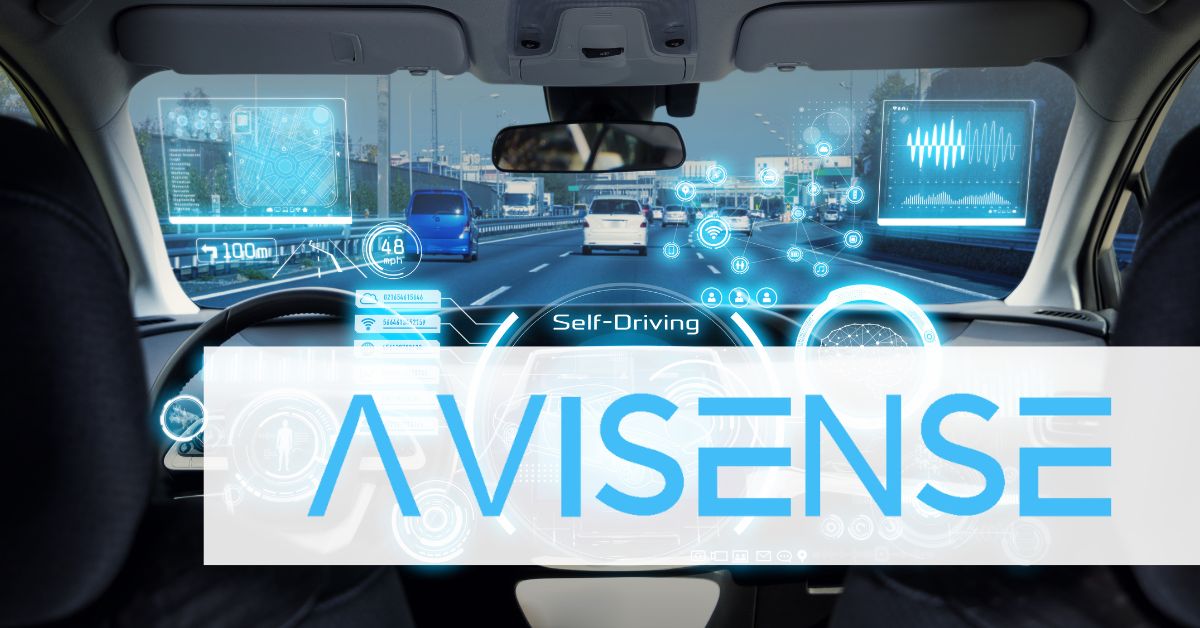 AviSense.AI offers a holistic framework for collaborative, efficient, and AI-empowered intelligence in dynamic groups of connected and automated vehicles. Its robust AI models require less data and energy, leveraging cooperative, active, transfer, and federated learning paradigms. AviSense.AI prioritizes explainability, model compression, and acceleration tools for optimal performance.
Key Services:
Multi-modal Vehicle Perception: Extending perception capabilities through cooperative methods and enhancing visual and LIDAR data resolution.

 Hardware in the Loop Simulation: Rigorous evaluation and dataset generation using the CARLA autonomous driving simulator.

AR/VR Trustworthy Interaction: Engaging and intuitive interaction between drivers/passengers and connected/autonomous vehicles.
Solutions:
Research & Development: Analysis, scene prediction, and control of vehicles, UAVs, or robotic systems for precision agriculture.

Short-term Products and Services: Object tracking, collision avoidance, localization, mapping, and multimodal scene analysis.
Mid-term Products and Services: Augmented reality interfaces, path planning for autonomous and semi-autonomous agents.

Long-term Products and Services: Valet parking, AI-enabled traffic monitoring solutions.
The Team:
Gerasimos Arvanitis: CEO

 Aris Lalos: CSO & Co-founder, Research Director at Industrial System Institute / Athena R.C.

 Konstantinos Moustakas: Co-founder, Professor at the University of Patras, Electrical and Computer Engineering Department

Stavros Nousias: Deep Learning, 2D Analysis Expert

Nikos Piperigkos: Senior Signal Processing and Artificial intelligent Engineer

Christos Anagnostopoulos: Senior Simulation and Senior Platform Engineer
AviSense.AI is already collaborating with companies such as Panasonic, Robotec AI, Catalink, and soon to follow are direct partnerships with Xenomatix, Sony Automotive, Innoviz, Sdtech, and Huawei. These collaborations underscore AviSense.AI's commitment to develop innovative artificial intelligence technologies for autonomous and connected vehicles and it's dedication to its implementation.
"The president of the Athena Research Center, Professor Giannis Emiris, stated: "Once again, the researchers at the Athena Research Center are leading the way in scientific advancement. By harnessing progress from various sectors of fundamental research, they have successfully developed innovative products that benefit both the economy and society. AviSense, their latest creation, is poised to revolutionize the transport sector by contributing to the development of practices that ensure the safety and efficacy of autonomous vehicles. This groundbreaking technology holds the potential to reshape the future of transportation. Furthermore, I commend the collaboration between the esteemed Athena Research Center and the University of Patras in this initiative. This partnership clearly demonstrates the added value of cooperative efforts in driving meaningful progress."
Gerasimos Arvanitis, CEO of AviSense.AI stated: "The field of autonomous driving will play a crucial role in the society of the future, placing humans at its core and creating a safer driving environment. It will provide greater comfort, convenience, and possibilities, as well as increased flexibility in transportation. Investments and research in this specific area are expected to rapidly increase in the coming years, aiming to pave the way for the vision of comfortable and safe transportation of people and goods with almost zero accidents to become a reality.
AviSense's goal is to have a dynamic and leading role in these developments, guiding and directing them. Through high-level research and the use of cutting-edge technologies, AviSense gains a strategic advantage in developing innovative and competitive solutions that end-users will trust, understand, and ultimately use. This transformation will turn vehicles from simple means of transportation into reliable driving partners, thereby increasing society's willingness to adopt such applications easily".
Contact AviSense: