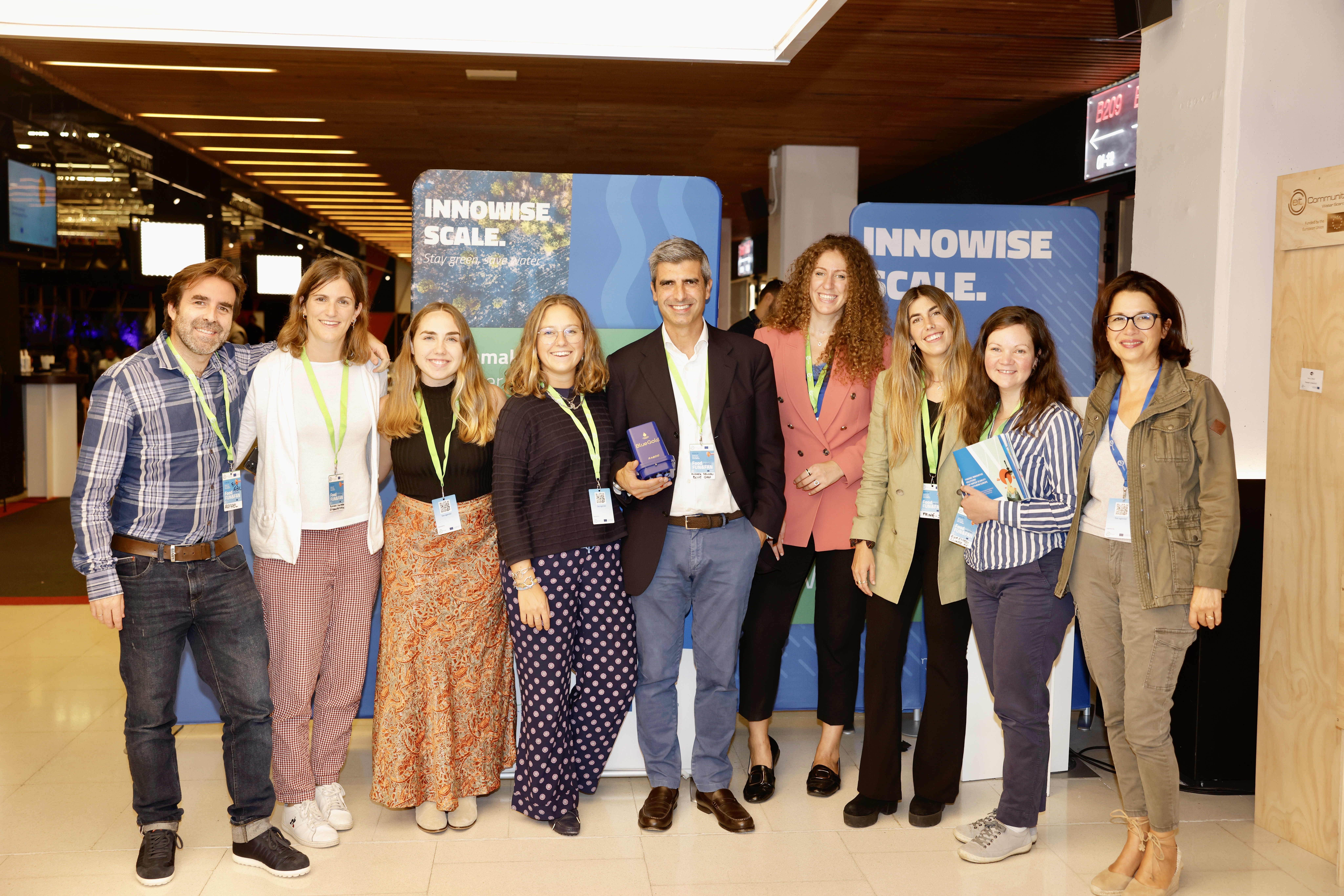 From the 5th to 6th of October, the second part of the InnoWise Scale networking workshop with problem holders took place at the San Mamés Stadium in Bilbao, Spain. ATHENA RC was represented by Ms. Lydia Papadaki (Sustainable Development Unit at the "ATHENA" RC).  In parallel to this workshop, two events were taking place at the same venue on these days, an event on Women Entrepreneurship and Leadership and the IV FUN&FAN. On the first day, Ms Lydia Papadaki and Ms Eva Enyedi moderated a roundtable discussion joined by all four problem holders aiming to unfold their needs and challenges to the scale-ups.
The goal of this workshop was to enable scale-ups and problem holders to get to know each other before the InnoWise Scale competition scheduled in November. Each problem holder had the opportunity to meet with each of the 24 scale-ups separately and discuss how the introduced technology could address their challenge. The, the challenge owners together with the project partners will choose the scale-ups that will compete at the InnoWise Challenge in November.
In 2022, five Problem Holders (Ence, Deyaph, Nisyros,Torres and Ferrovial) were identified and actively participated in the project seeking to find solutions on innovative products or services enabling a better water management, optimising water supply and demand, and fostering climate change readiness of the European economy.
The 24 scale-ups that took part in this workshop were:
1.     Aegir

2.     Ablute

3.     Aero H2O

4.     Agualytics

5.     Algaementum

6.     Aquadat

7.     Agua del Sol

8.     Agrobiogel

9.     Blue Gold

10.  Fuelics

11.  Green Independence

12.  Griddit

13.  Iberponics

14.  Innosuns

15.  Pelagoo

16.  Planet

17.  Pydro

18.  Saba Technology

19.  Sanchip

20.  SolarDew

21.  Spacecrop

22.  UTW

23.  Wakaru

24.  Watcher
At the end of the mentoring and training period, participants will have the opportunity to meet potential end users with whom network and explore collaboration options. The InnoWise Scale for the competitions will grant equity-free cash prizes of up 12,000 euros and special prizes of up to 30,000 euros for testing purposes. They will take place online on:
22nd of November 2022 for Ence Energía y Celulosa, S. A (Spain) with demo site being an industrial plant.
23rd of November 2022 for the Municipal Water Supply & Sewerage Company of Pylaia-Hortiati – DEYAPH (Greece) with demo site being a distribution network.
28th of November 2022 for Miguel Torres S.A (Spain) with demo site being on field & food industry.
29th of November 2022 for Municipality of Nisyros (Greece) with demo site being a water distribution network and sewerage network in the Island of Nisyros.
30th of November 2022 for FERROVIAL, SA (Spain) with demo site being a wastewater plant for food industry.
Learn more here.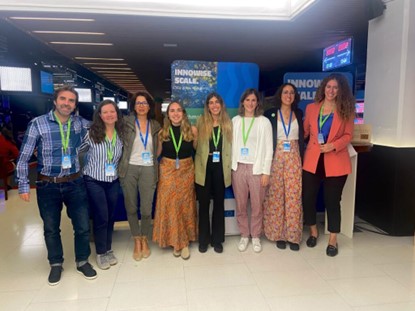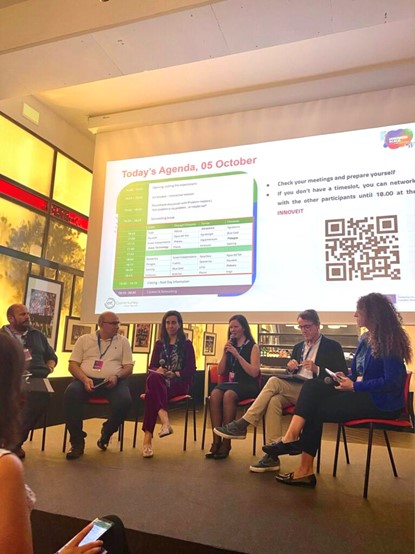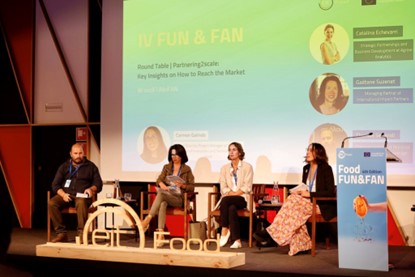 ATHENA Research and Innovation Centre, Sustainable Development Unit is participating in the Water Scacrity in South programme. Principal Investigator (PI) is Prof. Koundouri and members of the team is: Lydia Papadaki