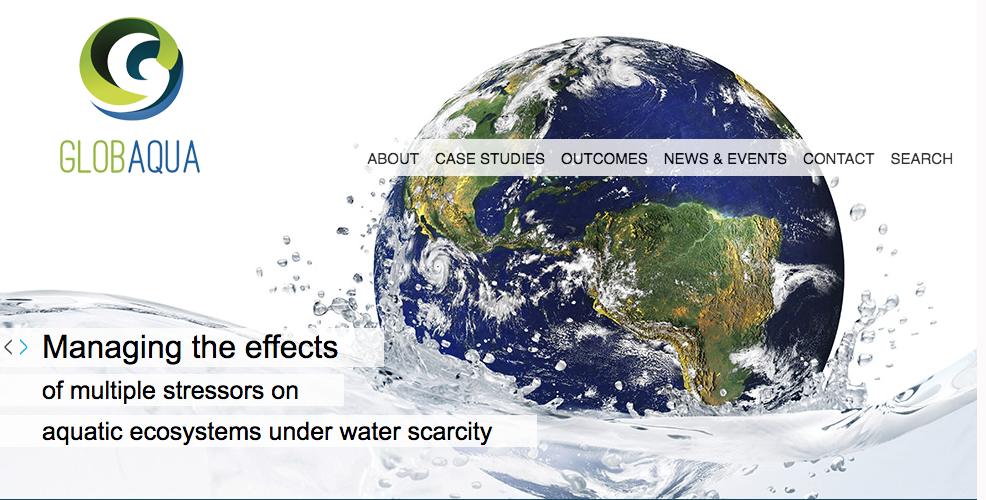 This interdisciplinary conference is a platform for exchange and discussion of innovative scientific findings and methods in aquatic ecosystems research. It will take place in Barcelona (Spain) on 18-19 December 2018. GLOBAQUA aims at identifying the prevalence, interaction and linkages between stressors, and to assess their effects on the status of freshwater ecosystems in order to improve water management practice and policies. The project assembles a multidisciplinary team of 23 scientific institutions, as well as water authorities and river basin managers, and includes experts in geomorphology, biology, chemistry, hydrology, modelling, socio-economics and policy advocacy.The conference will be structured in 5 sessions:
S1: STRESSORS, scenarios and hydrology;
S2: STRESSORS, geomorphology and chemistry;
S3: RECEPTORS, biology and ecosystems;
S4: IMPLICATIONS, ecosystem services and socio-economics;
S5: MANAGEMENT, impact and European policy.
Contributions are most welcome from the interested scientific community.
The meeting will include key-note lectures, invited and regular oral presentations, and posters (some of them with flash presentations). GLOBAQUA partners will present the main project results after 5 years of work. Submission of abstracts is open to all scientists who share interest in the topics of the conference. Abstracts (in English) for oral and poster presentations (max. 2 pages) must be submitted by 2nd November 2018. Instructions and abstract templates can be found at https://goo.gl/ypLXRn. 
Posters should be strictly prepared in A0 format. The acceptance of the contributions (oral/poster) will be notified by 13th November 2018.
For more information, visit https://goo.gl/ZxXNix
or contact the Conference Secretariat:
Marianne Köck, e-mail: marianne.kock@idaea.csic.es
IDAEA-CSIC, Jordi Girona, 18-26, 08034 Barcelona, Spain
Tel: + (34) 93 400 6100 ext. 5312