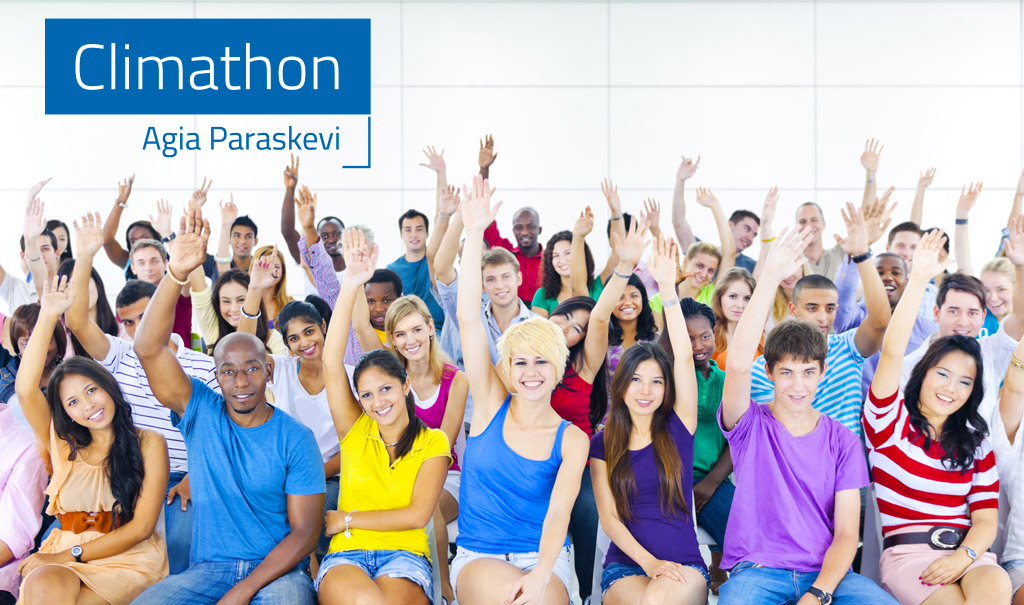 When:
Friday, November 18, 2022 (12:00-22:00) &
Saturday, November 19, 2022 (09:00-15:00)

Where: ACG Events Hall (Agia Paraskevi Campus, 6 Gravias Str.)
Co-organized by
The American College of Greece
Municipality of Agia Paraskevi
ATHENA RC
EIT Climate-KIC Greece Hub
in collaboration with
Center of Excellence in Sustainability, The American College of Greece
Office of Public Affairs, The American College of Greece
About the event
Climathon is a 24-hour ideathon that aims to engage and raise awareness among citizens on issues related to the climate crisis and change, that the local community is facing. One of the main objectives, among others, is to identify sustainable and innovative solutions with a positive climate impact.
Climathon is one of the EIT Climate-KIC (Climate Knowledge and Innovation Community) initiatives, which is supported by the European Institute of Innovation and Technology (EIT). The aim of the Climathon is to strengthen the initiatives of municipalities and citizens to deal with climate change. To date, Climathon has managed to unite 200 major cities, in 65 countries and 6 continents, supporting innovative actions in the context of the urban environment and hosting over 9,000 participants! In Greece, the Climathon has been organized in 14 cities (Athens, Piraeus, Thessaloniki, Larissa, Thebes, Corfu, Heraklion, and Mytilene).
At the heart of the initiative are the Climathon organizers in each city, who support and promote the action around the world. Municipalities, businesses, schools and universities, experts and non-experts, young people, and parents are invited to join this journey of co-creating new solutions.
The Climathon in Agia Paraskevi is organized by Τhe American College of Greece, the Municipality of Agia Paraskevi, ATHENA RC, which runs the EIT Climate-KIC Hub Greece, in collaboration with the Center of Excellence in Sustainability, The American College of Greece and the Office of Public Affairs, The American College of Greece.
Today, more than ever, we need innovative climate ideas and action in pursuit of zero carbon emissions on a global scale. Therefore, we aspire to contribute to finding effective solutions to the real climate challenges.
Event is open to the public.
Please bring your own laptop!
Registration is mandatory here.
You may find the Challenge here.
You may find the Agenda here.