The port of Lavrio is a medium-size port situated at the Lavreotiki prefecture in Attica, Greece, having been characterized as a port of National and International importance. It serves a wide range of activities including coastal shipping, yachts, cruise ships, fisheries, the commercial sector, as well as land exploitation and its development. The port is included in the asset portfolio of the Hellenic Asset Development Fund, with HRADF holding at present 100% of the shares.
The Port of Lavrio would like to transition to a "green" paradigm through working together with its stakeholder community to develop breakthrough innovation with positive economic, social and environmental impact and thus advancing the contribution of the Lavreotiki region to the global Sustainable Development Goals (SDGs).
The Hellenic Republic Asset Development Fund has employed in 2021-2022 its HRADF ESG rating tool to evaluate the performance of all ports in their asset portfolio, including Lavrio. ATHENA Research centre together with HRADF and EIT CLIMATE KIC participate in the "GREEN PORT LAVRIO" project, to map the port's stakeholders and develop a shared vision for the port, as well as developing further the contents of the current HRADF ESG rating tool.
More specifically, ATHENA RC is leading WP3 of the project, which includes:
Integrate SDG's in the current tool to measure the level of implementation of SDGs at the port level.
Integrate benchmarking against EU/global Industrial Transportation Sectors. ATHENA RC will study and use the set of KPls of the HRADF ESG rating tool, and whenever appropriate, suggest other KPIs to be included in the tool, and will conduct a desk-research for the availability of National/ European and Global data to support benchmarking analysis. ESG/SDG scores will be benchmarked at various levels: against the other National Sectors of Economic activity, as well as European and Global Seaport Sectors.
Expand HRADF ESG rating tool to include Hybrid Metrics, integrating valuation of Natural capital to financial accounts and performance measures. ATHENA RC will perform a monetary valuation of the underlying ecosystem services and propose a set of port-specific Hybrid metrics, integrating environmental and financial account measures.
Principal Investigator on behalf of the Sustainable Development Unit at ATHENA RC: Prof. Phoebe Koundouri 
Research Team: Dr. Conrad Landis, Dr. Artemis Stratopoulou
Duration: Start date: 9 January 2023 – End date: 9 May 2023
Budget: 25.000 euro
Partners: ATHENA RC, EIT Climate-KIC, HRADF
Funding Body: HELLENIC REPUBLIC ASSET DEVELOPMENT FUND SOCIETE ANONYME (HRADF)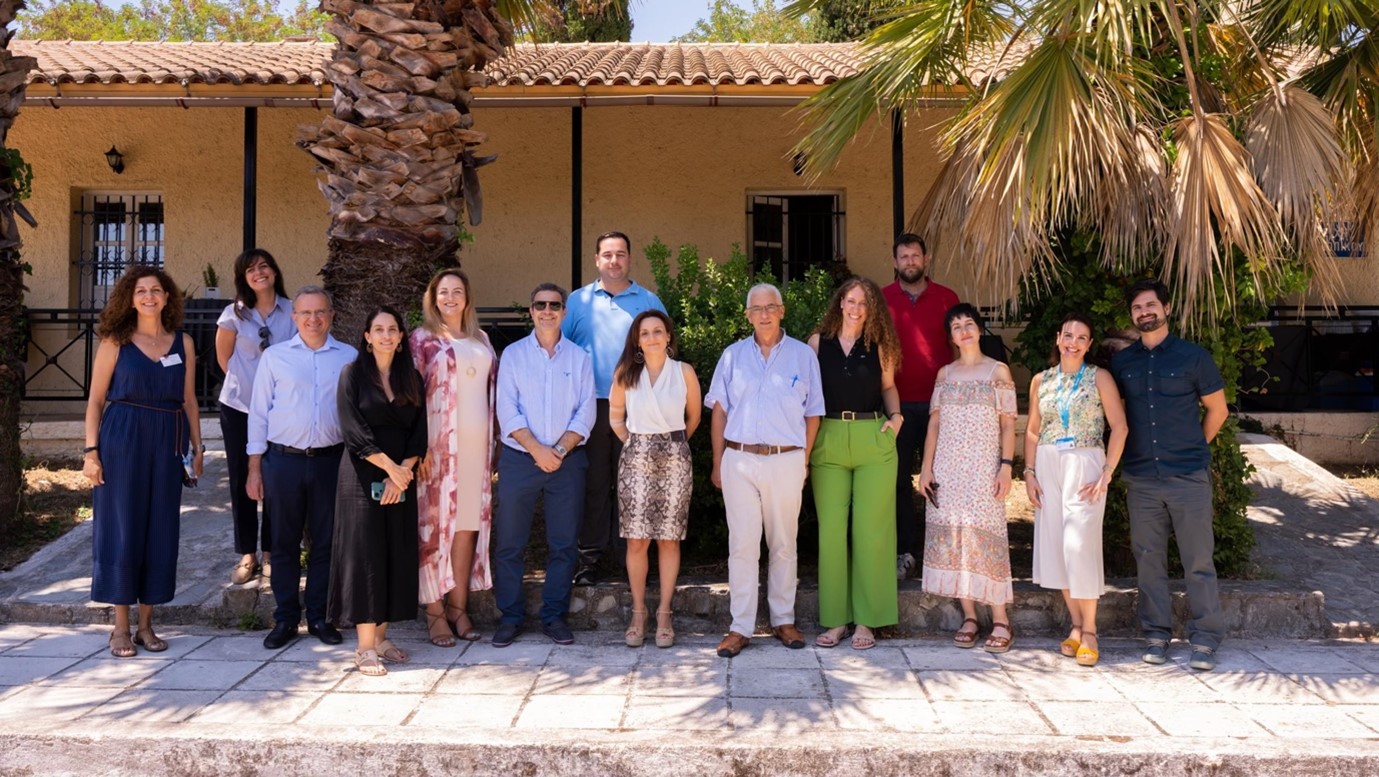 '