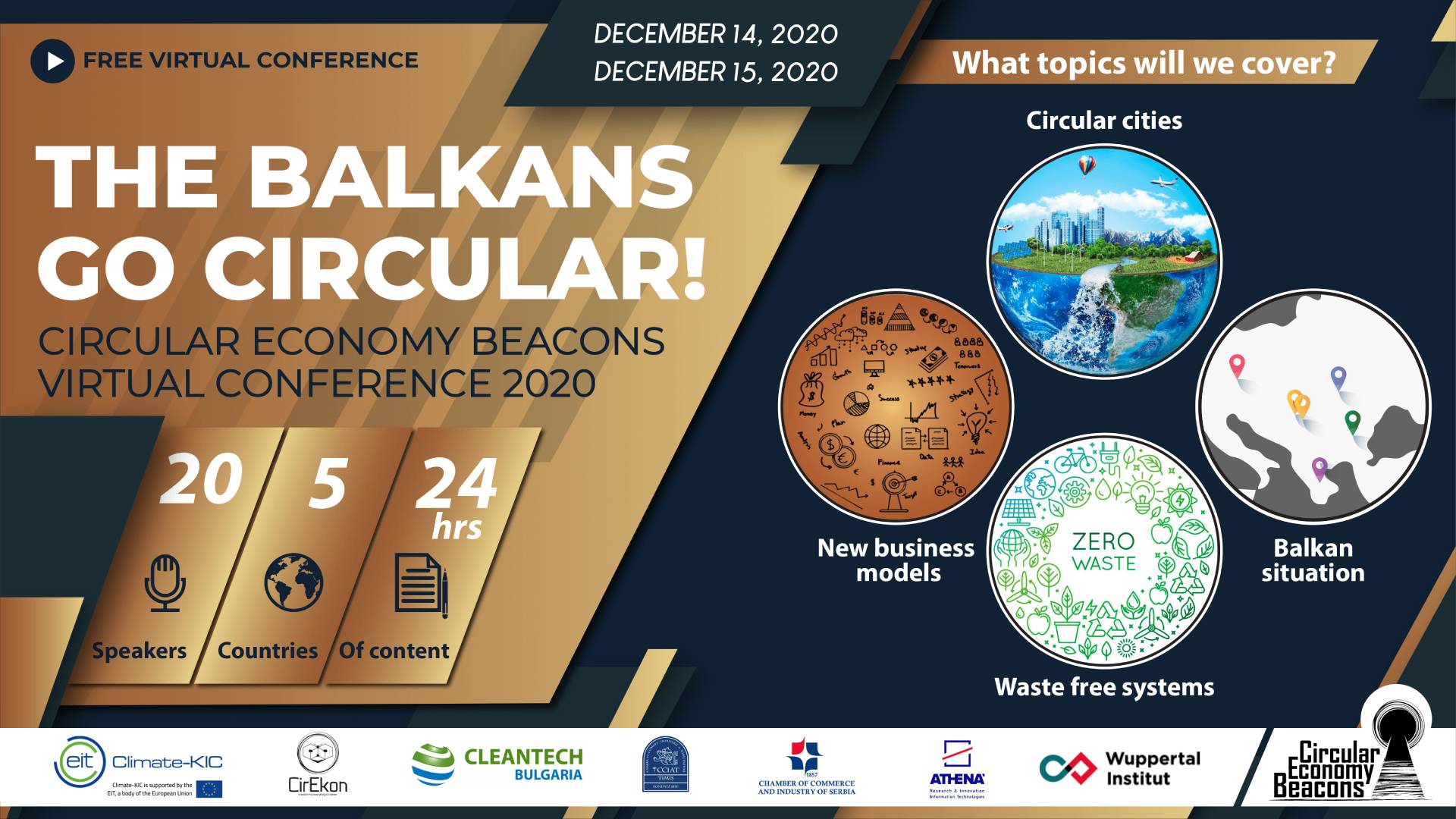 Join the session
"The opportunities in Balkan countries. A Green-Digital-Health transition"
on Tuesday 15th of December 2020. Prof. Phoebe Koundouri, Athens University of Economics and Business, President-Elect European Association of Environmental and Resource Economists, Director
EIT Climate-KIC Hub Greece
.
Speakers:
Yiannis Geragotellis, CEO of KiNNO Consultants ltd. and the coordinator of the EIT InnoEnergy Hub in Greece and Cyprus
Panagiotis Stavropoulos, coordinator of EIT Manufacturing Greece
George Megas, H2020 National Contact point, Coordinator of EIT Health Greece (ΕΚΤ)
Alysia Helming, Chairman, earthfund global
Alexandros Karydis, Partner, Sporos Platform
Vassilis Stenos, Founder of Solmeya
Today products are designed to be consumed in a fast way, and a whole business model behind it supports this. Today's economic principles stand along with consumerism and mass production, fast fashion, and excessive use of raw materials. This economic system could function perfectly in a world with unlimited resources and unlimited capacities to absorb pollution and waste. But, available resources are certainly not unlimited, and the Earth is already exhausted by all the waste and pollution we are producing.  
 What topics are we going to cover in this event?
Circular cities: Circular cities are self-sustainable. They eliminate waste, keep goods and re-use resources. The materials are brought back to the consumer flows and not vanished as waste.

How material re-circulation builds waste free system  Your broken phone is not waste. It is made of valuable resources and can be used again.

New business model: We need different ways of producing and consuming goods and services. Implementing new circular business models will make your business resilient and ensure long term growth.

Balkan situation and comparission with EU initiatives and plans: Let's discuss good practices and initiatives from the EU and create a foundation for the strong circular economy system in the Balkans.
Register: Circular Economy Beacons (typeform.com)
Learn more: https://conference.circular-beacons.net/live/123