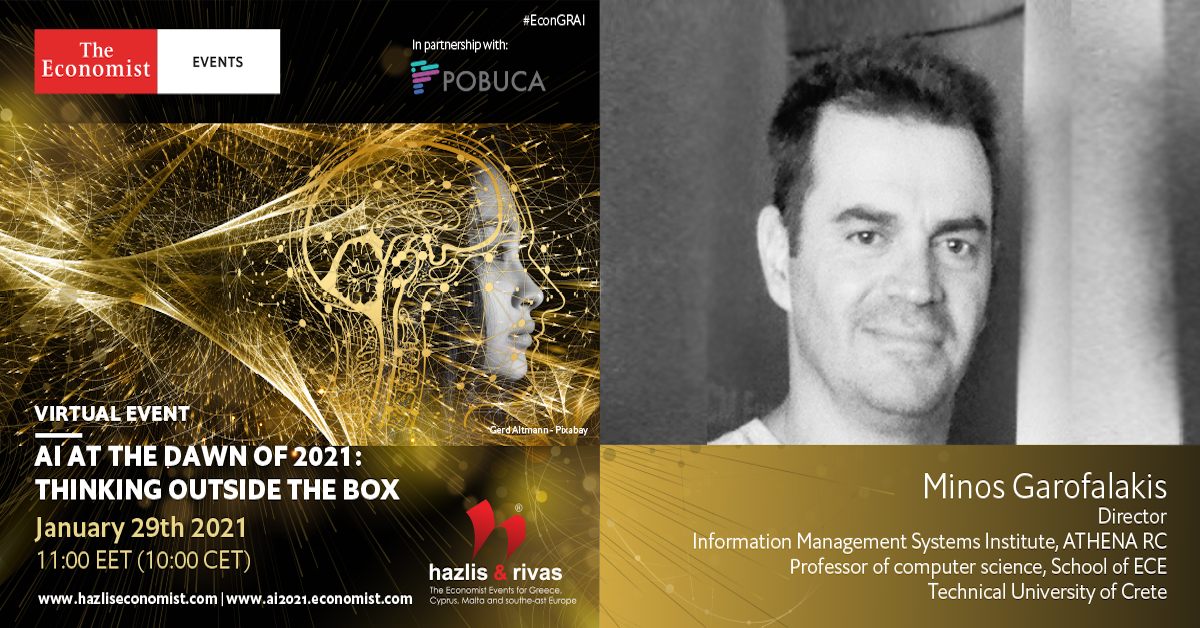 The Director of
Information Management Systems Institute
of "Athena" RC, 
Prof. Minos Garofalakis,
 will join the panel of distinguished speakers of the upcoming Economist Virtual Summit, entitled 
AI at the dawn of 2021: Thinking outside the box
, on 
Friday, January 29th, 2021 (11:00 hours, EET).
This virtual Economist event will be chaired by John Andrews (consultant editor, The Economist & author, The World in Conflict) and an array of important topics will be covered, including:
Introducing artificial intelligence to the 2021 citizen

Employment and workplace in the covid-19 era: Assessing ai's momentum

The changing face of cyber security

AI in retail business and banking

AI in Health

Do we need AI for a sustainable future?

Can security and human rights be ensured? The gravity of ethics in the development of technologies
For more information and registration details, please visit the 
event webpage.