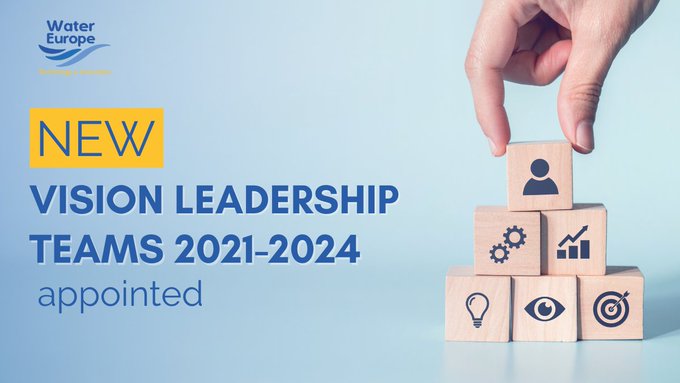 The new Water Europe Vision Leadership teams were officially appointed for the period 2021-2024, consisted of 31 professionals and experts in their field. 
Prof. Koundouri has been recently appointed as co- leader of the Vision Leadership Team: Value of Water at Water Europe(WE) and she represents ATHENA RC as member of WE.
Water Europe (WE) will drive the transition to a Water-Smart Society through its Vision Leadership Teams. As the main instruments to test successful results of research, the WE Vision Leadership Teams define actions to foster and accelerate the process of bringing successful innovations to market in Europe and beyond.
The Vision Leadership teams are functioning as a top-down element in the WE governance under the direct guidance of the WE Board of Directors and all WE initiatives fit into their structure. A mission statement has been developed for each one of the Vision Leadership teams comprised of a Cluster leader, a Co-leader, and a Board Member.
The Value of Water: Mission Statement
The VLT Value of Water is the "holistic" WE VLT that builds on the cross-cutting principles of the WE Vision, which anticipates the EU Green Deal and the related strategies, and delivers the common rationale based on the "true" value of water as a basic principle to achieve a Water-Smart Society.
The Value of Water VLT provides visionary insights for structuring efficient water socio-economic and governance systemic models in which research and innovation results can be validated and migration paths to the Water-Smart Society experimented.
Meet the new VLTs Team here.
Learn more here.