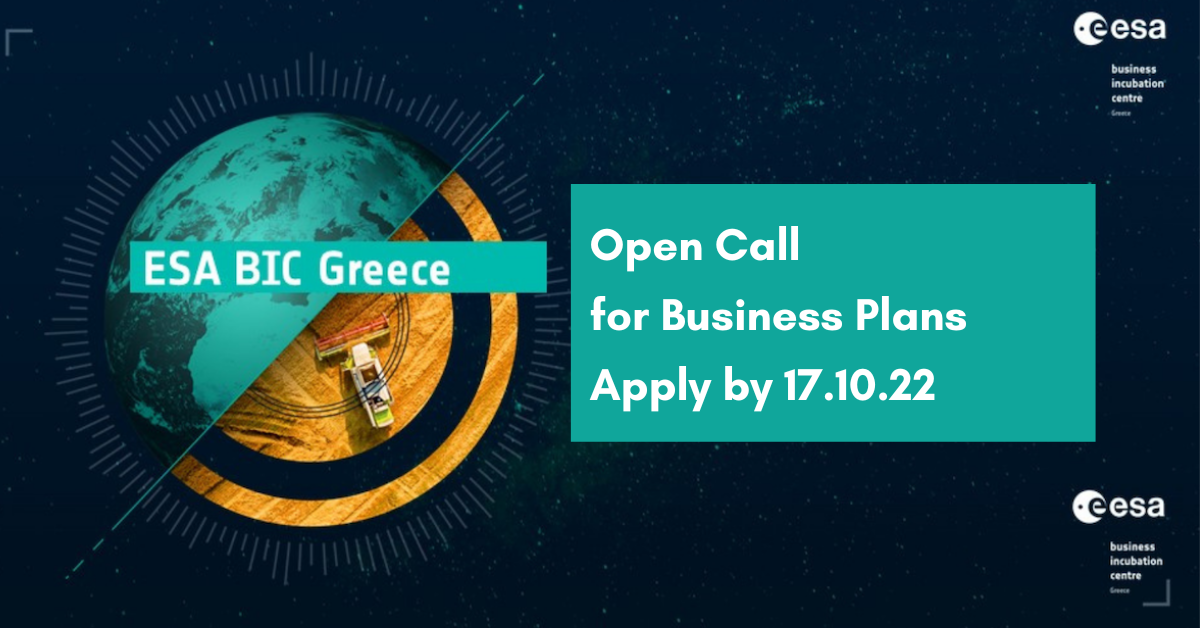 ESA BIC Greece the incubator of the European Space Agency (ESA) in Greece that is implemented by the Corallia Unit of Athena RC, has announced the Open Call for Business Plans for the period 2021-2026, with a subsequent deadline for the submission and launch of evaluations on 17 October 2022.  
Each startup admitted to ESA BIC Greece receives financial support of €50,000 per startup (non-equity funding), technical, business, and legal consulting support, training in specialized space issues, as well as access to infrastructure, software, data worth over €100,000, and financing tools through the extensive network of ESA, Its incubators in Europe, the Greek Cluster of Space Technologies and Applications, and Corallia Unit of the Athena Research Center.
Startups that are interested in the program and would like to receive further information,  can express interest, or register in order to attend one of the next Information Sessions 27/07, 24/08, 07/09, and 14/09 or one of the Masterclasses 21/09 and 05/10. They can also contact ESA BIC Greece at info@esa-bic.gr to schedule an acquaintance meeting.
ESA BIC Greece is the incubator of the European Space Agency (ESA) to support Greek startups active in the development of technologies for Space (New Space), in the development of services and solutions using data and signals we receive from Space and in the transfer of technology from Space applications to applications for any other economic activity (industry 4.0, precision agriculture, logistics, etc.).